Money management made easy
Every account can be an online bank account with Online Branch. You can do all your banking online—whether it's checking balances, making transfers, paying off loans or more. Ready to get started?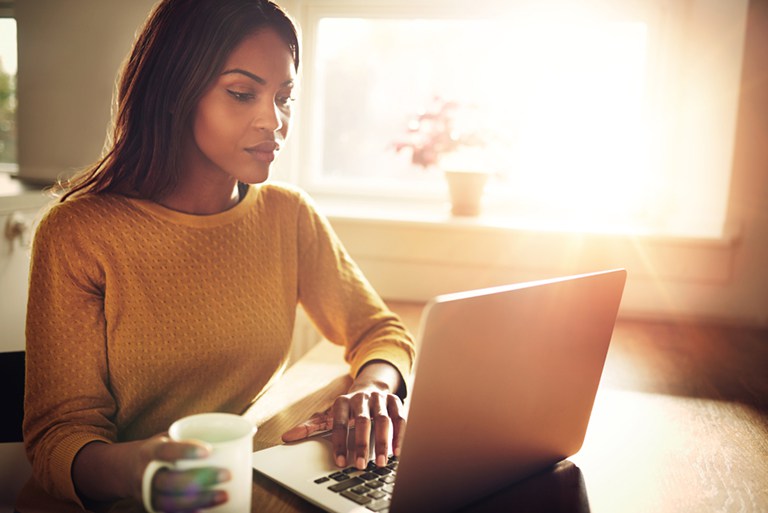 Shared access
Manage all your accounts with one login, and share access with whoever needs it—without losing the control and security you need.
Set-up multiple users with unique Login IDs, passwords and permissions.
Allow others to view only or pay bills and transfer funds. You can also limit the dollar amount of these transactions.
Monitor online activity through new reporting capabilities
e
STATEMENTS
Save a tree - sign up for eStatements. They're safe and secure, and we'll even send you an email when your latest statement is ready to view.
Purchase rewards
We've teamed up with some of the biggest names in shopping and dining to offer you cash back on your everyday purchases when you pay with your IHMVCU debit card. The best part? No coupons. Just accept the offers when they're presented, and the rewards are automatically credited to your account each month. Most members will earn around $100 a year. It's a pretty cool program for just using your debit card.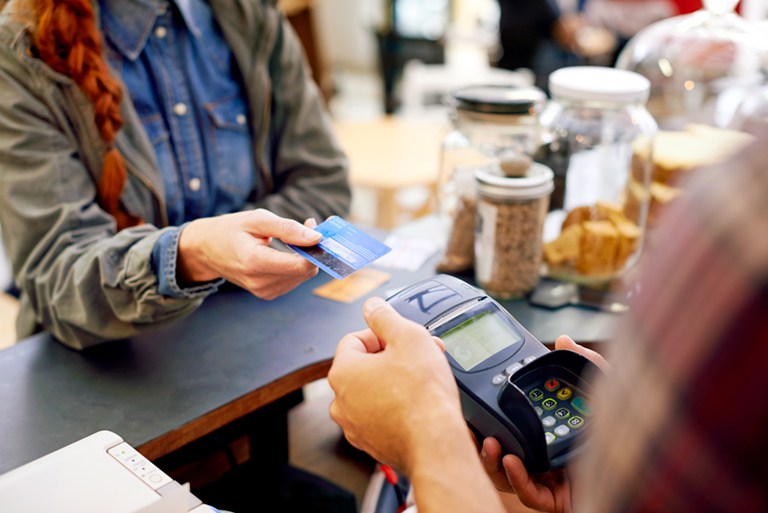 Bill Pay
Got a stamp? Neither do we. Use Bill Pay and skip the hassle of paper cuts and envelopes. Organize your bills, schedule payments and even get reminders when a bill is due. Bill Pay is fully free and fully integrated into Online Branch and our mobile app.

Member to member & external funds transfers
Easily send money to any IHMVCU member with Member-to-Member transfers. Need to transfer funds to an account you own at another financial institution? Online Branch makes that easy, too with External Fund Transfers.

Personal finance management tool
Move Up to better finances with IHMVCU Money Management! Our financial management tool lets you visualize and interact with your money in the most epic ways. Now you can view all your accounts and transactions in a single place. Learn more about how you spend and where you spend and where you can improve with Bubble Budgets that move with you. Plus, set up timely alerts and notifications so you always know exactly where you are on your financial success.
Mobile check deposit
Snap, & it's in your checking account!
Open the IHMVCU app on your phone.
Click Check Deposit in the bottom right of the screen.
Fill in the required fields and snap a pic of the front and back of your check. It's that easy!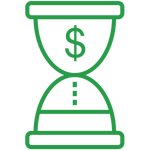 eStatements
Save time, access your statements on the go.
Open the IHMVCU app on your phone.
Click More in the bottom right of your screen.
Select Online Statements.
Select the statement you want to view.

Mobile Alerts
What do you want to get notified for?
Open the IHMVCU app on your phone.
Click More in the bottom right of your screen.
Select Settings.
Then click Push Notifications.
Select and set notifications for each of your IHMVCU accounts.
Enroll in Mobile Wallet
Forget pulling out your card in the checkout line—mobile pay allows you to make purchases with your IHMVCU credit or debit card with just a tap of your phone. Our credit & debit cards are compatible with Apple Pay, Google Pay or Samsung Pay. It's a convenient, safe and secure way to make purchases where your card numbers are never shared with the merchant.
Enroll in Apple Pay:
To add your IHMVCU credit or debit card, you'll need an iPhone 6® or iPhone 6 Plus with iOS 8.1 or later. Open the Passbook® app, swipe down and tap the plus sign. Enter your card information manually, or use the camera feature to take a picture of your card. Verify the number in Apple Pay matches the number on your card.
If you lose your device and need assistance deactivating a card, or for other Apple Pay help, please contact us.
Using Apply Pay in stores:
Look for the contactless and Apple Pay®symbol at the register
Hold your device near the reader and authenticate as prompted
Wait for the subtle vibration and beep signifying payment has been received.

Enroll in Google Pay:
Google Pay™ is the fast, simple way to pay with Google. It brings together everything you need at checkout and keeps your payment info safe in your Google Account until you're ready to pay.
Adding your IHMVCU credit or debit card to Google Pay takes just a few minutes. First, download the app from Google Play or check to see if it's already installed on your phone. Then, open the app and follow the instructions. Google Pay works on Android devices running KitKat 4.4 or higher.

Using Google Pay in stores:
Look for the Google Pay logo on the terminal.
Then just unlock your phone and hold it near the terminal. You don't even need to open the app.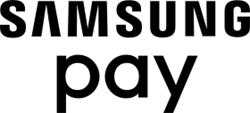 Enroll in Samsung Pay:
Using your compatible Samsung device, add your IHMVCU credit or debit card by signing into your Samsung account. Confirm your account with your fingerprint, then add your IHMVCU card using your phone's camera, or enter your card information manually.
Using Samsung Pay in stores:
Samsung Pay is accepted almost anywhere you can swipe or tap your card
On your phone select the Samsung Pay app
Authorize payments by simply scanning your fingerprint or entering your pin.
Hold your phone over the in-store card reader
The Apple logo and iPhone are trademarks of Apple Inc., registered in the U.S. and other countries. App Store is a service mark of Apple Inc. Google Pay is a trademark of Google Inc. Google Play is a trademark of Google Inc. Samsung, Samsung Pay, Samsung Galaxy, Samsung Knox and Galaxy S (and other device names) are trademarks or registered trademarks of Samsung Electronics Co., Ltd. Samsung Pay is available on select Samsung devices.