** FRAUD ALERT **

Fraudsters are calling members posing as our IHMVCU fraud department. They're asking members to verify a charge on their card. After discussing the charge, they are sending a code to the member's cell phone number to verify their identity. Fraudsters are also telling members not to answer phone calls from IHMVCU's fraud department. If this happens to you, hang up and give us a call at 309-793-6200 or send us a message through our secure chat at IHMVCU.org.

Plan. Protect. Guide.

At IHMVCU Investment Services, we take the time to understand your dreams and concerns to create a personalized solution to assist in your financial journey.

Members Save up to $15 on TurboTax

Tax time doesn't have to be stressful! With TurboTax®, you'll get your biggest possible refund and save up to $15.
We know its not just about the money. Let us help you find your way.

I'm lost
We're here to help.

Financial Health
Making a plan.

Credit Cards
Find the right fit.
Savings accounts
Save toward a goal.

Checking plus
Free checking accounts.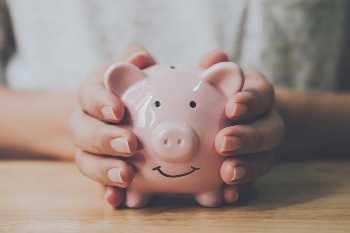 Mar 20, 2020 Allan Hosack, CFO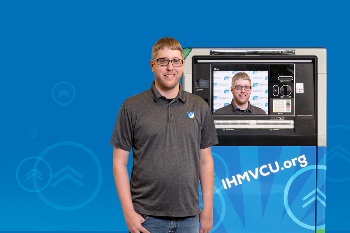 Mar 19, 2020 Heather Waffle, Manager
What our members are saying
See why our members trust IHMVCU to help guide their financial journey.
They went above and beyond recommending different services to use. I was interested in building my credit and was directed to a shared pledge loan. My credit score has improved over 30 points in the first few months!

Alexa P.

Quad Cities

My direct deposit paycheck is credited to my account the same day my employer sends it. No waiting 2 days. That's the way it should be. Thank you IHMVCU.

John G.

Quad Cities
IHMVCU Pathfinder
Volume 4, 2019
Pathfinder is the quarterly digital newsletter published for IHMVCU members. Full of quizzes, travel advice and all around economic tips to help you stretch your dollar further. Take a look at the most recent edition.
Join Our Mailing List
Latest News & Promotions
Sign up to receive the latest news and promotions from IHMVCU.