The best events and attractions
Discounts to area pools, museums, sporting events and live music, just to name a few.
IHMVCU Member Advantages give you the opportunity to participate in the best events and attractions in our service area all year long, without breaking the bank.
In 2021, we saved our members more than $200k with discounts to baseball games, hockey games, sledding, area pools, and pumpkin patches, just to name a few.
Are you a business owner?
If you're interested in becoming a Member Advantages partner, contact our Marketing team.
Being a member of IHMVCU has its perks!
Aqua-Tech Car Wash
Welcome our newest Member Advantage - Aqua-Tech Car Wash! Members receive special discounts on each of their tunnel washes:
$3 off Platinum
$2 off Gold, Silver
$1 off Bronze
Blo - Blow Dry Bar
$10 off Blow out service for IHMVCU members (regular price $45).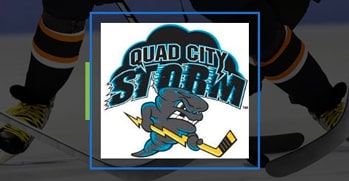 QC Storm
Enjoy BOGO (buy one, get one free) tickets to all QC Storm 2022 - 2023 regular season home games!

Game tickets must be purchased at Vibrant Arena at the Mark box office.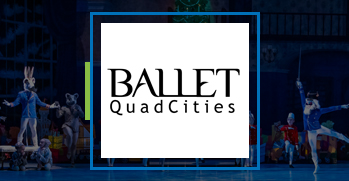 The Nutcracker
Ballet Quad Cities & Orchestra Iowa present The Nutcracker. New this year, IHMVCU members get BOGO tickets ($30 value).
To purchase tickets online, select the date and time. BEFORE selecting seats click "Unlock" in the upper right corner. Enter the code IHNUT. Prices will then change to the discounted amount. Or use the code at the box office to order in person.
Showtimes:
Dec. 10 at 2:30 p.m. & 7:30 p.m.
Dec. 11 at 2:30 p.m.
The Adler Theatre, Davenport, IA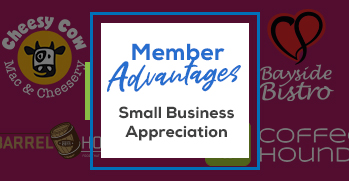 Small Business Appreciation
We partnered with a few of our business members to offer exclusive discounts. Offers good Nov. 26 - Dec. 31.
Bayside Bistro: FREE appetizer with the purchase of an entrée
Barrel House: FREE appetizer with the purchase of an entrée and beverage
Coffee Hound: FREE bone cookie with any purchase
Cheesy Cow Mac & Cheesery: FREE appetizer with the purchase of an entrée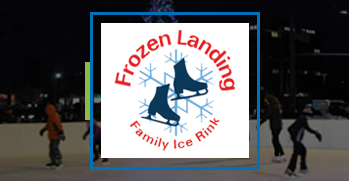 Frozen Landing
Members receive a FREE skate rental at Frozen Landing in Bettendorf with the purchase of admission during the months of December and January.
IHMVCU partner credit unions eligible for BOGO offers with proof of membership are: Moline Municipal CU, Quad Cities Postal CU, Service Plus CU, Gas and Electric CU, KONE CU, 1st Gateway CU and Western IL CU.
Members must show proof of membership to take advantage of these offers.