Ready to move up with us?
Open a checking account today!
Free checking? Online Checking? Interest-earning checking?
Check, check and checks (if you want 'em). Wherever you are on your financial journey, we'll help you find the best checking account for your needs. Make managing your money even easier with our online banking, mobile app and on-the-spot debit card printing at our branches.
Ready to Move Up with us? Open a checking account today! Stop by any branch or apply online today.
Checking Account Chart Comparison
Minimum balance
Monthly fee
Dividends earned
Monthly Requirements
Overdraft Options
Checking Plus
None
None
1.76% APY*
eStatements, 12 Visa Debit Card purchases, 1 ACH or direct deposit
$7.50 transfer from account, per occurrence

Free Checking
None
None
None
None
$7.50 transfer from account, per occurrence

No Overdraft Checking
None
None for 24 yrs old & younger; $7/month for 25 yrs. old & above
None
None
None**

Relationship Checking
$10,000 loan and/or deposit balance, per account
$12.50 if below minimum
0.35% APY
Maintain minimum balance
$7.50 transfer from account, per occurrence
APY = Annual Percentage Yield.
Courtesy Pay is not offered on No Overdraft Checking accounts, Business Accounts, or anyone under the age of 18.
*Must meet monthly requirements to earn qualified rate and ATM fee refunds (up to $25/month). Otherwise a non-qualifying rate of 0.05% APY will apply. Qualified rate paid on balances up to $25,000. Balances over $25,000 will earn a non-qualified rate of 0.15% APY. Retail accounts only. No commercial or institutional funds permitted.
**Does not apply if paper checks, ACH withdrawals or online Bill Pay are used. Overdraft fees may be assessed by the Credit Union and/or the Bill Pay provider.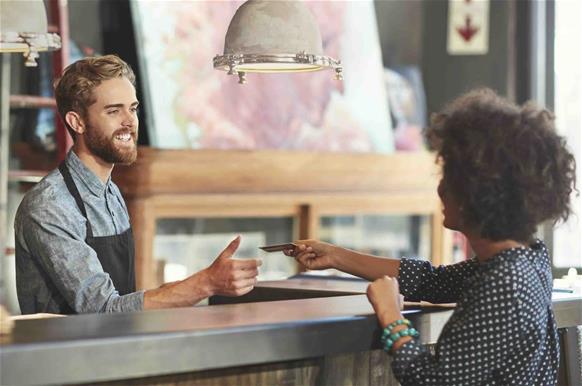 How Much Am I Spending?

Balance Your Checkbook

Household Cash Flow Tracker

Spare Change

Calculate Your Net Worth

Save or Pay Off Debt

Keep Working or Stay at Home?