The Complete Guide to Travel & Entertainment in the Quad Cities on A Budget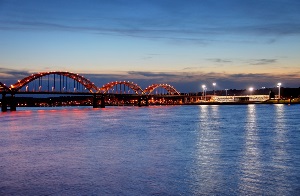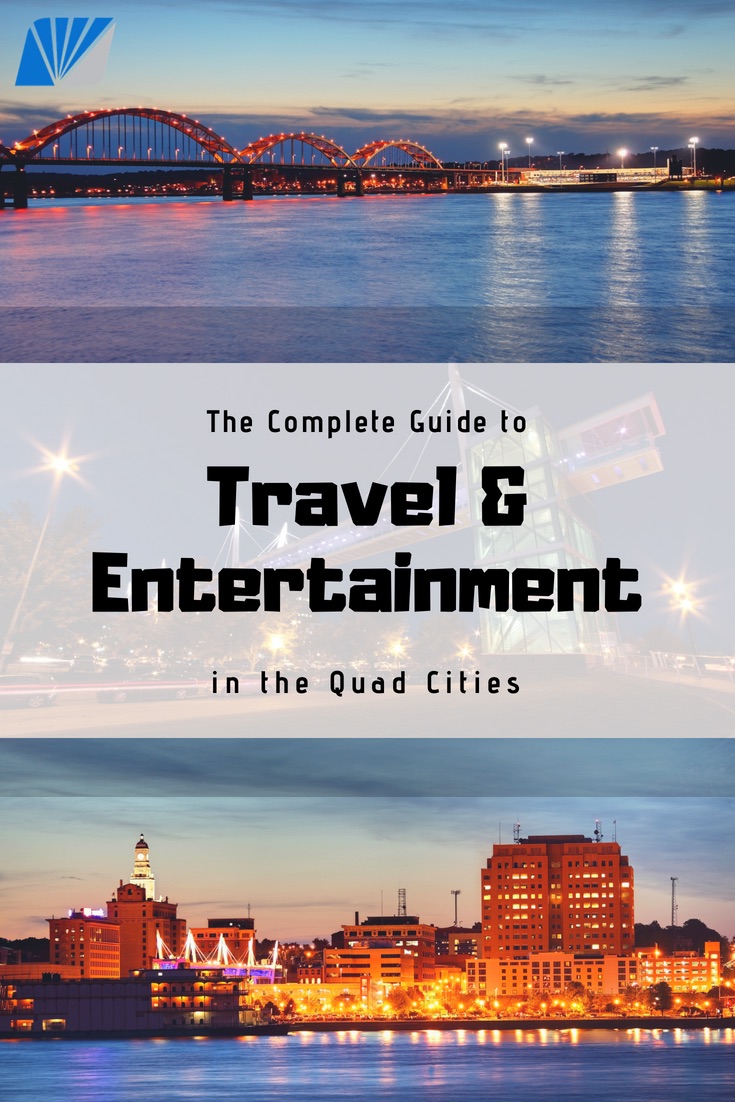 Whether you are new to the Quad Cities or are born and raised here, us locals are always on the hunt of finding adventure, and fun things to do without breaking the piggy bank.
It was a daunting task to try to create a guide about the
Quad Cities
that would appeal to people of all ages and tastes. To come up with "The Complete Guide to Travel & Entertainment in the Quad Cities on A Budget" we dug deep into the Quad Cities community reaching out to local influencers, personally vetted recommendations, surveyed locals, and did hours and hours of research.
We structured the guide to start as an easy crash course in how to save money while having fun and traveling followed by a list of recommendations and things to do.
As a local credit union our team at
IHMVCU
really enjoyed putting this guide together.
We hope it will enlighten you and give ideas of things to do in this amazing place we call home.
Thank you and please enjoy...
The Complete Guide to Travel & Entertainment in the Quad Cities on A Budget
Creating a Winning Budget That Allows for Travel & Fun
Before you plan out a trip no matter how big or small, it's important to have at least a high-level understanding of your budget.
- 50% of your budget goes towards necessary expenses, including your rent or mortgage, groceries, utilities etc. These are things you need to survive.

- 30% of your budget goes towards things that help you enjoy life – shopping, eating out, going to the movies or whatever else makes you happy. These are wants, and you could live without all of them.

- 20% of your budget goes towards paying down your debt – credit cards, student loans, what have you, and saving/investing.

This budget works because it includes fun stuff, and the important stuff. Oftentimes when we think of budgets we think of something boring and restrictive. And yeah, budgets are super boring, but they don't have to be restrictive.

Why planning out your trip will result in a better experience (and bigger wallet at the end)
You know what ends up being one of the most expensive things when going out or traveling…

FOOD.

Even when you don't travel going out ends up being one of the biggest 'unrecognized' expenses we all have. We grab a burger, then a soda, then maybe an adult beverage and when you get the check $30-50 just went down the drain!

The following travel tip can help you today, and when you plan your visit… and that is:
MEAL PREPPING.

We had one of our staff members Jessica actually go through the motions of meal prepping and this is a little lesson from what she learned.
---------
I always thought that I couldn't afford a healthy lifestyle because "health" food seems so much more expensive than the alternative.

I was SO wrong.

To find out what we could afford (and what we might save), we started with our bank statements from the previous month. My fiancé and I added up cost of every time we took our family out to eat, stopped for coffee, ordered breakfast pizza or even grabbed an energy drink from the gas station.

We basically looked for any food or drink purchases outside of our regular trip to the grocery store.

I can honestly tell you I was a little sick to my stomach when I saw the total. We didn't realize that in all those little moments of "convenience" (laziness, really) we were spending a ridiculous amount of money on food and drinks every month.

So, we made a meal plan.

Here's how it works for me:

I start by making a grocery list of all the things we need for a week's worth of meals. When we get home, I prep the whole week's menu at once and store it in individual portions so there's never an excuse to grab something else. It's always ready to go.
After just one month we saved more than $310!

- Jessica
----------
Isn't that remarkable!

In terms of planning out a trip an extra $300 of savings a month can mean more time to invest in incredible experiences with your family.

One of the last two tips we have before you get started on having a blast around the Quad Cities will make a huge impact on your monthly cash flow.

Everyone has bills… but not everyone has a winning strategy on paying them.

Ever get a paycheck and it's gone faster than you can say direct deposit? Ever have that happen 52 paychecks in a row?

If you're consistently waiting for your next paycheck to make day-to-day financial moves – like filling up your gas tank or buying groceries – you're probably living paycheck to paycheck. And if you're living paycheck to paycheck, you're probably not saving.

So how do you fix it?

Sure, selling your plasma is an easy and only mildly invasive way to get a quick $20 when you need extra cash between pay days, but we're talking about long-term solutions. You want to retire someday, or at least take a tropical vacation. Here's what we recommend:
Put a cap on non-essentials.
If you want to improve your financial situation, you're going to have to understand your current financial situation. Yes, I'm sorry to say that means actually opening your bank statement. If you really dread looking at it, that probably means you need to.
Figure out how much you spend and how much of that isn't even defendable (like this writer's $7/month New York Times crossword subscription, for example) and cut that out first.
This doesn't mean you can't spend any money on anything fun, just think long and hard about that $25/month gift box subscription for your dog.
Consolidate, or at least snowball, your debt. If you were lucky enough to graduate college completely debt free, congratulations. If you're like most grads and left with at least some credit card debt and a lot more student loan debt, these paragraphs are for you.
If you're paying late fees because you can't keep track of all your due dates, or all of your interest rates are sky high, consolidation might help.
Whether that's transferring all of your credit card debt to one card or taking a consolidation loan with a better rate, many people find paying their debt is easier when there's less to keep track of.
If your debt is (at least relatively) reasonable and your finances are otherwise manageable, but you're struggling to figure out how to actually pay it off quickly, try a debt snowball. Pay only the minimum payment on all of your debt except the one with the lowest balance.
Put all of your payment energy and extra payments into that debt until it's paid off. Once it's paid off, take whatever you were putting towards that debt plus any extra money and put it towards the next debt. Repeat until debt free.
What is a Staycation? – And Why You Need One!
A staycation is exactly what it sounds like; a vacation where you stay at or around your home. Many people choose to stay overnight in their own homes during a staycation. Others specifically stay overnight at a hotel to get away from home, but still stay within close driving distance. In the US, the staycation came about between 2007 and 2010, when the economy took a significant downturn and many people were spending less money.
Why Staycation?
1.
Save Money
– A staycation can save a family hundreds of dollars. For the most part, travel is minimal, so expenses such as gas for the car, or airplane tickets, are mostly non-existent.
2.
Bring Revenue to the Local Economy
– Local shops, restaurants and hotels reap the benefits of their citizens visiting them rather than traveling out of town.
3.
No Need to Take Time off from Work
– A staycation can often be done over a weekend, as travel is minimal. Many parents can affordably go away for Saturday and Sunday with only the expense of a hotel room and babysitter.
4.
Easier to Plan
– Since most people know the area in which they live, planning a staycation can be a great deal less stress and take a lot less time than a vacation that is far away. Which hotels are clean and safe, which restaurants are reasonably priced and so forth, are either already known or easily researched when you live in the area you are staycationing in.
5.
More Time to Actually Relax
– Many vacations require a great deal of traveling, whether it be by car of plane. During a staycation, that time is basically cut down to zero, leaving people more time to actually relax during their time off.
In addition to saving money and reducing planning stress, staycations are a great way to unwind. If planned and done properly, a staycation can leave you feeling just as rejuvenated and refreshed as a normal vacation.
How to Staycation – Get the most out of your vacation:
1.
Turn off your electronic devices
– Of course, most of us will need to check our phones periodically, as we would do on any vacation, but checking email, Facebook and such should be kept to a minimum. Remember you are trying to unwind and not think about work and your daily life. A great way to do this is to spend some time disconnected from your everyday life.
2.
Pack light
– Since many staycations are kept short, there is little need to pack too many things. It is often reported that people who have fewer possessions feel freer and less stressed, so try it while on your staycation. Only bring the necessities, and remember if you absolutely need something you forgot, you are still close to home!
3.
Plan, but don't over-plan
– Don't overwhelm yourself with an itinerary. Choose a few local places to visit, or maybe even a spa day. But keep some time open to do what you feel in the moment. Whether that be taking a nap, or reading a book, time to just be can be extremely rewarding.
If you decide to stay at home or get a hotel during your staycation, there are many different options for what to do in your own town during the day.
Hometown staycations your family will love in the Quad Cities
A trip to Europe or Disney World sounds like fun, right? Sometimes it's just not possible. Either you have no time or no money preventing you from taking that grand vacation of your dreams.
Sometimes the best vacation is one you can take without ever leaving town. Have you ever stopped and looked around? Take a minute or two to discover what's in your own town and you might be surprised at how much fun you can have in your own zip code!
Museums Museums offer hours of exploration and fun for kids and adults alike. Plus, these trips don't need to be planned months in advance, which means you can have a fun filled day on a moment's notice.
Here are a few fun & affordable* museums in your area:
*All prices based on a family of four w/ kids ages 2 to 17.
Galesburg Railroad Days, Burlington Steam Boat Days and Aledo's Rhubarb Festival take place in June. The Mississippi Valley Fair in Davenport takes place August. Tug Fest can be enjoyed from the shores of Port Byron or Le Claire in August. Kewanee's Hog Days Festival is Labor Day weekend. Some of these festivals charge admission. All food and rides cost extra, so plan accordingly.
If you're a family of music lovers, check out Live@Five in the River Music Experience courtyard in downtown Davenport: a family friendly, free outdoor concert series taking place every Friday at five o'clock, June – September.
Sports & outdoor fun
Explore the Mississippi River Whether by bike, boat, or foot the Mississippi River offers many bike trails and walking paths at no cost. Feeling up to a boat ride? For a price, you can take a cruise on the Channel Cat Water Taxi. Your family can enjoy the Channel Cat for $24 if your kids are 10 and under. Kids under two are free. Kids over 10 pay the adult admission price.
For more ideas check out your local visitor's bureau! Where do they recommend going? What do they tell tourists to do? If you don't have a visitor's bureau, head to a local hotel and see what brochures are available. Chances are they feature some great local places, some of which you may not have visited before.
And don't forget that IHMVCU members enjoy discounts to some of the area's best events and attractions. Learn more about our member-exclusive discounts at
IHMVCU.org/MemberDiscounts.
Every city has it's places that are mandatory selfie opportunities. We've curated a list of the best places for those instagrammers out there!
Places to take pictures:
• Downtown Davenport: The old buildings make for nice pictures if you want something either vintage or edgy
• Vander Veer Park, Davenport: Very soft setting with all the flowers, rose & hosta gardens, a goamt fountain and the brick promenade walkway.
• Crow Creek Park, Bettendorf: Scenic backgrounds with trees, limestone quarry, hiking trails and gazebo (bonus: dog park!)
• Duck Creek Stampe Lilac Garden, Davenport: Garden of lilacs in the summer that make beautiful photos
• Modern Woodman Park, Davenport: Great for urban shots with the river in the background
• Figge Art Museum, Davenport: Very classy appeal with the glass and the silver wall. Really pretty at sunset
• Village of East Davenport, Davenport: Rustic, vintage and antique feel. Just a short walk from the River & Lindsey Park. Lindsey Park has some great views of the river, mature trees and beautiful rolling hills.
• River Drive, Davenport: Taking pictures on the bike path right up against the river looks nice. You can see a bridge both ways which makes for a scenic backdrop with all the water
• The Current, Davenport: This art themed hotel is full of unique animal statues (most notably a giant bronze cow near the elevators). The roof top bar serves Instagram worthy cocktails & a view of downtown Davenport and the surrounding area.
• Be Happy Bridge, Rock Island: Interstate overpass bridge reading "Have A Happy Day" on the side, complete with yellow smiley faces. Stand under it for an iconic Quad Cities photo op.
• Sky Bridge, Davenport: a glass, scenic walkway stretching over the streets of downtown Davenport to the river front. It even lights up at night.
• Welcome to Downtown Davenport Mural: Painted by Davenport's own Johnny Cluney (most well-known for his artist portraits for Daytrotter/Paste Magazine) at the base of the arsenal bridge.
High quality, low cost, Quad City eats and drinks
In the Quad Cities, you won't find it difficult to find good food at budget-friendly prices. But to make your life a little bit easier, we've put together a list of fantastic restaurants and breweries in the QC, along with some suggestions. So long, chain restaurants and hello QC hometown favorites.
Our recommendation: People rave about The King of French Toast ($8) and "The best bloody Mary bar in the Midwest" ($8). This is house-made banana bread french toast, peanut butter spread, crushed banana chips, candied bacon bits and maple syrup with a DIY bloody Mary.
Our recommendation: Because this is a whiskey bar, why not ask the bartender for their favorite whiskey recommendation? If you don't care for the whiskey, during their happy hour from 4:00pm – 7:00pm, it's $1 off cans. So, for a grand total of $11, you can get a drink and a show. Your "going out" game just got so much stronger. If you want to save a little extra on those show tickets, buy your show tickets on any Tuesday and score 15% off at moellernights.com. Just use the promo code TICKETTUESDAY.
Food Trucks: Food trucks are HUGE in the Quad Cities. Just head down to the Freight House Farmer's Market (421 West River Drive, Davenport), on a Saturday morning (8:00am – 1:00pm) or Sunday morning (10:00am – 2:00pm) and you'll find a line of them. These trucks range from authentic Mexican, BBQ, crepes, homemade bread, coffee and so much more. You could easily walk down the aisle of food trucks, get a different thing from each truck and it will still be cheaper than an average restaurant visit.
Plus, when you visit the farmer's market you can bring your dogs and walk through all the other vendors. It's a great way to kick off a Saturday or Sunday.
Our recommendation: A staff favorite food truck is The Noshery. Not only is it good food at a good price, but the menu is always changing so you never have to get the same thing twice. Some things you can almost always find on the menu are their famous smashburgers ($6.00), buffalo chicken grilled cheese ($6.00), fried egg grilled cheese ($7.00). Hint: everything is great.
Our recommendation: Because it isn't the cheapest to get an entire meal, go with a friend or partner and split the Comfort Nachos ($13.00). This chef-inspired treat changes seasonally and never disappoints. They're served on a sheet pan and can easily be a meal for two or a filling snack for 3+. They also have drink specials every day of the week, so you can get your nachos & a drink and you'll only spend around $25. If you want to go out with some friends, try to go on a Saturday and take advantage of the $20 fishbowl!
Our recommendation: Either the Strawberry Blonde or the Chikiwawa. Pro tip: get both because these are seasonal offerings and they're gone with the warm weather. The Chikiwawa Lemonale is the brewery's take on a shandy (only better) and described on their Facebook page as being, "That girly drink that men will secretly drink from time to time "just to taste it," while the Strawberry Blonde is a light ale made with real strawberries to add to the flavor and aroma. If you're looking for a beer available all year, you can't go wrong with the West Coast Style IPA.
Our recommendation: This bar offers a wide selection of local craft beers, so you can never go wrong there. Also, play the Boom-A-Rang Hockey. You won't be disappointed.
Our Recommendation: A crowd favorite is the Mango IPA or the Chocolate Cherry Stout. Both refreshing and worthy of after work drinks.
Our recommendation: Ask anyone in the Quad Cities what their favorite Bent River beer is and you're bound to hear recommendations for the Uncommon Stout – a delicious oatmeal stout infused with coffee. If you're visiting in the winter, you can't leave without experiencing the Jingle Java a seasonal favorite stout featuring notes of coffee, vanilla and caramel. For food, the Beale Street burger ($11.00) is always great and pairs well with any of their beers.
Have any ideas on where you want to go now? No matter where you decide, we know you won't be disappointed. And hey, you can always decide to stop at a few of these places in one night. Did someone say Friday night out?
Best coffee in the Quad Cities on a budget
Being out of town for even a weekend can get pricey. But that doesn't mean you should add to the expenses because you're prone to caffeine headaches. Instead, check out what coffee shops the QC has to offer. Whether you want a quick coffee break before shopping with friends in downtown Davenport or to sit and visit with a beautiful view, we've got you covered. We have plenty of options and all for a lower cost than you'd find in bigger cities like Seattle or Chicago.
Our recommendations: If you're more of a regular drip coffee kind of person we think theirs is worth writing home about. It will cost about $2.79 for a 16 oz. Otherwise, our perfect breakfast is their New Orleans style iced coffee and fried egg sandwich with chorizo. The New Orleans style iced coffee is a perfect mix of iced coffee with brown sugar and whole milk. It's enough to make you think you can take a left at the light and be on Bourbon Street. Their sandwiches come with either sausage or chorizo (you can't go wrong), they're freshly baked on telera bread, come with smoked gouda, two fried eggs, and salt and pepper. It tastes approximately like, oh, I don't know, heaven? You'll probably have to wait in line unless you time it just right, but for $9.00 and killer food and drink, it's absolutely worth it.
Our recommendations: A staff favorite is the iced white chocolate bliss ($4.23), and trust us, it's great. It's made with their blonde espresso, white chocolate macadamia syrup, and breve (half and half). It's not as sweet as one might think because the breve and espresso balance it out perfectly. Waiting in line is almost always necessary (and yes, it gets super long), but most people will agree that it's well worth the wait.
Our recommendations: Our favorite is the iced heath bar latte, not too sweet, but not too bold. It tastes like if Heath made a coffee heath bar. Perfect for any time of the day!
Our recommendations: After asking around, it's safe to say that the Conan O'Brien is a crowd favorite. The gingerbread, brown sugar, and white chocolate all blend into pure caffeinated goodness.
Our recommendations: Our favorite Milltown meal is an iced caramel latte and a banana toffee scone or blueberry muffin. Which may seem boring, but it's really anything but boring. The latte is mixed with salted caramel syrup (made in house), a brown sugar reduction and shaken to alchemical perfection. Which means the espresso cools down quickly and mixes better with it's delicious flavors. Talk about liquid gold in a cup. Always starts our day off right.
Our recommendations: If you're having trouble deciding what to order, our team loves their flavored toddy's and the iced Polar Bear. Hazelnut, white mocha and caramel make one delicious bear. Does it really get any better?
If you choose anything on this list, you can't go wrong. Any of these options will help you achieve getting caffeinated, without wasting your hard-earned money. So, go get your coffee and don't worry! You're not spending much dough for the beans. Mission accomplished.
5 QC summer activities $20 or under
When people say, Midwest is best, they say it for a reason. We have some of the most enjoyable things to do, and unlike huge cities, we won't charge you an arm and a leg! Help us prove this theory and spend a day at the Farmer's Market, disc golfing or at the John Deere Pavilion. You're sure to love these activities, all under $20.
They also have a bunch of local vendors there selling their homemade and homegrown products and produce, but anything you buy will be an additional cost. Either way, you can enjoy free live music and a cheap lunch on Saturday mornings from 8:00am – 1:00pm and Sunday mornings from 10:00am – 2:00pm (421 West River Drive, Davenport). It's worth it for the people watching alone!
Total for 2: $15.00 - $20.00 if you choose to eat, free if you choose not to eat or buy anything.
Disc Golf: Ever been disc golfing? If not, find a cheap disc and hit the field! First timers can find a disc and some park recommendations for beginners at Iron Lion Disc Golf Supply at 2630, 5240, 16th Street in Moline, Illinois. If disc golf seems intimidating, no worries, the employees can point you in the right direction and help you find a disc that suits your needs. They can probably even tell you some good places to start playing. If you don't feel like making the trek across the river for a disc, most sporting goods stores sell disc golf supplies. Try Dick's Sporting Goods in Davenport for a wide selection.
If you still need a place to play after getting your disc, Eastern Avenue Park (2900 Eastern Avenue) is a great spot for beginners. Looking for something more advanced? Check out the Quad-City Disc Golf Club on Facebook for some more course recommendations.
Total for 2: $20.00+, depending on what kind of disc you choose to purchase.
Sunderbruch Park: This 134-acre park at 4675 Telegraph Road in Davenport is where the Quad City mountain biking magic happens. Whether you're a beginner, an expert or riding with a family, we have trails to meet all your requirements. One tip if you plan on going mountain biking: log onto their website and check the conditions of the trails. Sometimes if it has rained too much, some of the trails or the entire park will be closed. If that's the case, a good alternative is hiking at Black Hawk State Park at South Rock Island Township, Rock Island, Illinois. Both options are ways to get outside and get moving without a price tag.
Total for 2: Free
West Lake Park: If you're not up for disc golf at West Lake, you can choose any of the other fun adventures they offer. You can start by choosing 1 of the 4 lakes to go fishing, paddle boating, swimming or just have a picnic on the beach. If you want to make it a weekend getaway, they also have cabins for rent and places for tent and RV camping. Sure, it's not a Florida beach, but Midwest beaches can be fun too!
Total for 2: Paddleboats: $10/hr
Daily beach pass: $8.00
Pool: $10.00
John Deere Pavilion: Here's your chance to climb up in John Deere's biggest equipment. The John Deere Pavilion, located at 1400 River Drive in Moline, Illinois, offers numerous products for you to climb into, interactive simulations and tons of history about John Deere. So, if you're traveling with a family, don't worry. It's a playground for everyone. And even better yet, it's completely free! Once you're done hanging out at the pavilion, you're within walking distance of downtown Moline, so you might as well walk over to Lagomarcino's. This old soda and ice cream parlor has the best sundaes, the caramel crunch sundae ($4.95) to be exact, you've ever had. Split it with your travel buddy for a cheap date and a cute photo-op.
• Total for 2: $5.00
• Once you're done shoving that sundae in your facecrepe from The Crepe Guy food truck in your face, walk the river and enjoy the exciting yet small town feel of the Quad Cities. You may even find yourself wanting to stay longer than you originally planned, #helloQuadCities.
Credit Cards 101: Your Best Friend in Travel Rewards (or enemy of not done properly)
So, what's a credit card? In the simplest terms, a credit card is a short-term loan given to a user (that's you) in the form of a plastic card that can be used to pay for goods and services. Generally, the agreement is that you won't be charged any additional fees/charges if you pay the borrowed amount back in full each month. But if you only pay a portion, you'll be assessed finance charges – usually calculated as a percentage of the total amount you owe. Easy enough, right?
What's the deal with credit limits? A credit limit is NOT how much you can spend every day or every time you swipe your card. Basically, your credit limit is the maximum dollar amount you can carry as a total balance. It works like this:
If your credit limit is $1,000 and you charge $200 to your card, you can only spend another $800 before you've maxed out your card. If your card is maxed out, you can't charge anything else to it until you've made a payment (hopefully in full).
If you make no other purchases and pay off your full balance of $200, you have $1000 to spend after you make the payment.
Ok, but how does interest work? When it comes to calculating interest, the main thing you need to know is your APR, or Annual Percentage Rate.
APR is the rate you can expect to pay yearly but, since interest is charged monthly instead of just once a year, the periodic interest rate is a little more helpful. You can learn more about how to get that number and how it affects your payment from our friends at Nerdwallet – they've broken down the whole complicated equation for you.
Why get a credit card? Well, because if you're smart about how you use it and don't allow yourself to pile on a mountain of debt, a credit card can help build or improve your credit score. If you ever want to buy a car or house, you'll need to have credit to get a loan.
Our best advice when it comes to credit cards is this:
• Only charge what you can afford to pay back in full each month. Whatever you don't pay back will be subject to interest charges.
• Make whatever payment is due IN FULL every month.
• Limit usage to 30% of your credit limit to avoid any dings to you credit score for over usage.
The credit cards we offer include no annual fee, local servicing, fraud protection and convenient online access. In fact, you can manage your checking, savings and credit cards with just one login. Learn more by clicking here.
Coupon hunting
20 Mins of Coupon Hunting Could Equal $200 Or More
Everyone should find a way to make their getaway less expensive. Luckily, the Quad Cities has plenty of options.
The best deal we offer is the VIV wristband, which stands for very important visitor. To get your VIV go to any hotel on the list and receive your bracelet which offers you discounts to the most popular QC attractions. For example, you can get money off your hotel stay, get 10% off your purchase at the John Deere Store and then stop at the Mississippi River Distilling Company and receive $2.00 off a featured cocktail.
Another great way to make sure you're saving money on vacation is to check out the Locals Love Us Deals. This website shows you the favorite destinations for food, services and leisure in the QC. Just sign up with your email and you have the power to save money at your fingertips.
Get deals sent straight to your phone with the TapOnIt app. Subscribe, download the app and voila! You'll get deals for food, activities, shopping and more all in one convenient location.
Let's not forget about checking out the Quad City Convention and Visitors Bureau website, they not only promote the local happenings but also ways to save during your visit. Restaurant Week is a perfect example of that. Pick a participating restaurant out of the 30 plus listed on their website and enjoy a decent meal discount.
It typically takes place late February/early March every year. Lunches range from $7 to $10 while dinners range $15 to $30. The best part? You don't need passes, coupons, or booklets. Just pick the restaurant and select a meal from their special Restaurant Week menu. We do recommend that you try to make a reservation if the restaurant allows, this popular event fills up seats quickly!
Tips & Tools of the Trade from Expert Fun Hackers
Social proof is one of the best ways to know if something is going to be a hit or not. Here is a curated list of some necessary apps to read reviews about a place or experience to make sure it's exactly what you are looking for.
- TripAdvisor
- Yelp
- Search for the name of a business on Google+
Now that you are fully acclimated to things to do in the Quad Cities! We want to make sure your stay here, or elsewhere continues to grow in wonderful experiences.


One year, One Thousand Dollar Savings Plan
Everyone needs a little savings to help in emergencies or just cover the occasional unexpected expense. Experts recommend stashing away anywhere from three to eight months salary, but that might feel impossible if you've never saved a significant amount before. It's too easy to feel discouraged and give up if it feels like you'll never be able to reach your goals. The key to success is setting goals that feel attainable on your budget in a realistic time frame. You can't expect the save eight months' salary in just as long and still pay your bills. So where to start?
We recommend setting your first goal at $1,000 over one year. To get started, check out our One Year $1,000 Savings Plan below. If you consistently make deposits into the fund every week, it's feasible on nearly every budget. Download a printable version of the One year, $1000 savings plan and keep track of your saving!
The Credit Union Difference
If you're in the market for a financial institution, it pays to learn more about the credit union difference.
You might think it's hard to join a credit union, like it's an exclusive club with a lot of weird requirements. The truth is credit unions are for everyone! Credit unions, like
IHMVCU
, serve a common field of membership based on things like geographical area, employer or membership in an organization. No matter who you are there's a credit union for you and joining is easy!
Credit Unions even offer all the same services as banks—a worldwide ATM network, online banking, mobile deposit, loans, mortgages and checking accounts. Banks and credit unions might look pretty similar on the surface, but many credit union members claim to feel a stronger sense of loyalty and familiarity with credit unions. But why? What's the credit union difference?
Credit unions are member-owned financial cooperatives. That means every member is an owner. What does that mean for you? Credit Unions work for your best interest—not stockholder profits. You can't buy stock in credit unions and we don't issue payouts to stockholders. Credit union earnings are returned to members in the form of lower loan rates, higher deposit yields and lower fees.
Credit unions care about your financial well-being. We want our members to live their best financial lives and feel informed and empowered in their financial decisions.
At IHMVCU, we're using our CDFI (Community Development Financial Institution) designation to address rising poverty while fulfilling our mission to improve the financial well-being of our members. In the coming year, we're rolling out new programs designed to address poverty drivers and educate members on available resources and programs to help them achieve financial success.
Credit unions are people helping people. Credit unions exist to help people achieve financial success, not to make shareholders wealthy. At IHMVCU, we make our members feel like they're worth more by giving back to the communities we serve. Last year our employees raised nearly $15,000 for Family Resources, Race for the Cure, Toys for Tots, City of Moline Police Department, Angel Tree and QC Paws through casual days, bake sales, raffles and personal contributions.
We're committed to serving area youth with our support of Big Brother Big Sisters, Boys and Girls Club and our Cash for Class scholarship program. We offer $26,000 in scholarships, paving the way for educational opportunities that won't leave students with a mountain of debt.
People helping people isn't just a motto to credit unions, it's a way of life.
We hope you have enjoyed our complete guide to travel and entertainment in the Quad Cities on a budget and now we have a small favor to ask you!
If you happen to checkout any of these recommendations, please take a photo and tag us online at @IHMVCU and use the hashtag #QCfunforless