Improve your credit score in 5 steps - Step 2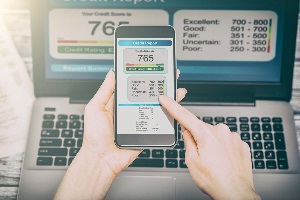 Congratulations! You've checked your credit report to make sure everything looks accurate and have disputed anything that looks amiss. Now onto Step #2.
2. Reduce the amount you owe This may be easier said than done, but it'll definitely help ease your mind about your debt. The more debt you have, and the more recent your missed payments are, the worse your score will be.
Stop using your credit cards, and use your credit report to find out exactly how much you owe on each account and what interest you're being charged.
Set up a budget to find out how much you can afford to put towards your debt each month. If creating successful budgets isn't your strong suit, try FinanceWorks, a free budgeting tool within Online Branch. Put the majority of your payment budget towards the debt with the highest interest rate while making the minimum payment on the rest.
Try our online calculators to see how long it will take you to pay off your cards, how increasing your monthly payment will save you money, and more.
Stay tuned next week for Step #3.