5 steps to improving damaged credit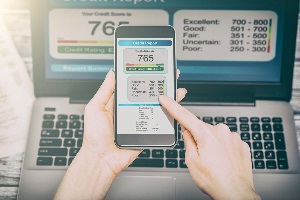 If you're struggling with bad credit it may seem impossible to repair it, but fear not! With time and effort even the worst credit can be restored. The key to improving your credit history is establishing good habits. Your credit history is a lot like your driving record—it takes into account years of past behavior, not just your most recent activity. While there's no quick fix to repairing bad credit, there are some easy steps you can take to get back on the right path.
1. Check your credit report Repairing your credit score begins with your credit report, and contrary to popular belief, it's not bad to check your own credit report. Request a free copy of your credit report at annualcreditreport.com and check it for errors. You'll never know what's hurting your score if you don't look.
Got your report? Good. Now look for any mistakes, like falsely reported late payments or accounts that aren't even yours. If anything is amiss, you can dispute errors with the creditor and have it removed.
2. Reduce the amount you owe This may be easier said than done, but it'll definitely help ease your mind about your debt. Stop using your credit cards, and use your credit report to find out exactly how much you owe on each account and what interest you're being charged. Set up a budget to find out how much you can afford to put towards your debt each month. If creating successful budgets isn't your strong suit, try FinanceWorks, a free budgeting tool within Online Branch. Put the majority of your payment budget towards the debt with the highest interest rate while making the minimum payment on the rest.
Try our online calculators to see how long it will take you to pay off your cards, how increasing your monthly payment will save you money, and more.
3. Pay your bills on time Delinquent or late payments can have a major impact on your credit score. Get current on your accounts and stay current.

If you're missing payments because you can't afford to pay, contact your creditors or a credit counselor. All creditors and lenders have at least one thing in common: they want you to pay them back. Many will work with you to set up a modified payment schedule that works for both of you, even if it's just for a couple months.
IHMVCU members also receive free, personalized debt counseling through GreenPath, a non-profit financial management organization that has been assisting individuals for more than 50 years.
4. Keep balances low High balances on revolving debt like credit cards can impact your score. Part of your credit score is your credit utilization. If your credit card has a limit of $2,000 and you have a $1,000 balance, you're utilizing exactly 50% of your credit. You should aim to use about 20% of your credit or less. Your credit utilization is calculated across all of your revolving debts, so consolidating or moving balances between cards generally won't help improve this ratio.
5. Apply for a pledge loan* IHMVCU offers pledge loans for members looking to improve their credit. Pledge loans allow members to use their own money as collateral, instead of a vehicle or house. The loan amount is limited to the amount of money deposited into a savings account or certificate of deposit, with a minimum of $500. Pledge loans from IHMVCU offer attractive interest rates and fixed monthly payments.
*Subject to credit approval. Federally insured by NCUA.