Stimulus Round 2: Things to know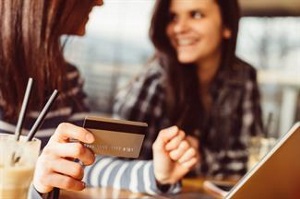 The Internal Revenue Service (IRS) and the Treasury Department started delivering a second round of stimulus payments the end of December as part of the Coronavirus Response and Relief Supplemental Appropriations Act of 2021. There's no action required by eligible individuals to receive this second payment. The IRS will send payments via direct deposit, paper check or debit card.
Am I eligible?
According to the IRS press release, U.S. citizens and resident aliens who are not claimed as a dependent on someone else's income tax return may be eligible for the second economic impact payment. To verify if you're eligible, visit IRS.gov/GetMyPayment.
When will I receive my payment?
The IRS started making payments the last week of December and will continue through February. To check the status of your stimulus payment, visit IRS.gov/GetMyPayment.
Be on the lookout for fraud
Criminals will do anything to get their hands on your stimulus check. Per the IRS website: The IRS doesn't initiate contact with taxpayers by email, text messages or social media channels to request personal or financial information.
If you receive a suspicious email or text message, don't respond, click on links, or open attachments. If someone calls you for confidential information — such as your card PIN, access code, or online banking password – hang up. Verify the phone number by going to their website, Googling it, referencing letterhead or a business card or even checking a phone book.
Consider using this second round of funds to:
Cover your day-to-day expenses including paying any essential bills first.
If you have loans or a credit card payment, contact your financial institution to see if you can skip a payment or get a temporary payment reduction. Remember, even when you skip a payment, the interest will continue to accrue on the outstanding balance of the loan until it's paid in full.
Save the rest. Use this savings to offset some of your bills next month.
If you're fortunate enough to have a steady paycheck during these uncertain times and can easily cover your daily necessities, start or add to your emergency savings.
We understand these stimulus payments are critical to many of our members, and if you're struggling, we're here to help. We'll work to find a solution that works for you.
As a reminder, lobby service is available by appointment only. You can schedule an appointment on our website or text APPT to 309-793-6200.
For simple transactions, please continue to use these convenient services: