As the outbreak of COVID-19 evolves, we are closely monitoring the situation and are prepared for ongoing developments. Check back for updates.
It's been a long few months, but we're happy to announce ALL IHMVCU lobbies are now open. We can't wait to see you again. The following guidelines have been created for the safety of our members and team members.
In addition to air high-fives and social-distancing hugs, here's what you can expect on your next visit to an IHMVCU lobby:
Face coverings – All team members AND members will be required to wear face coverings when entering a branch.
Check in – To help manage capacity limits and spacing, please check in with our greeter when you arrive. You can also check in by texting CHECK IN to 309-793-6200.
Lobby capacity – Due to limited capacity in our lobbies, if you have children or friends with you please use our drive-up.
Lines – The waiting line will be marked with designated spots at six-foot intervals. If the lobby is at capacity, you'll be asked to wait in your car or use the drive-up. We'll text you when it's your turn.
Shields – Clear shields have been installed at all teller stations and in the offices.
Waiting areas – Seated waiting areas will be limited, and if at capacity, you'll be asked to wait in your car or use the drive-up. Refreshment stations will remain closed. Bathrooms will not be available for public use.
Sanitation – Team members will continue to sanitize high-traffic surfaces regularly. Pens will be collected and sanitized after each use.
Health and safety – If you have symptoms or have been around anyone with a confirmed COVID-19 diagnosis in the last 14 days, please stay home and call us or use chat, online banking or our mobile app.
Want to skip the line? No worries. If you want to schedule an in-person appointment for loans, new memberships or accounts and other similar activities, please schedule online, call us or text APPT to 309-793-6200.
For those who have been financially impacted by the COVID-19 outbreak, we have programs available to assist affected members such as payment relief.
Loan Payment Relief
If your income has been hurt because of COVID-19 and you're worried about making your next loan payment, we want to help. We're now offering loan payment deferral for 30 days (or more) or reduced payments to qualified members.
If you're requesting assistance on a mortgage and another loan, you need to fill out each of the below applications.
Apply for payment assistance on your credit card, auto, home equity or personal loan.
Apply for payment assistance on your mortgage.
Apply for mortgage payment relief
Your request will be processed within 3 business days.
24/7 Account Access - Always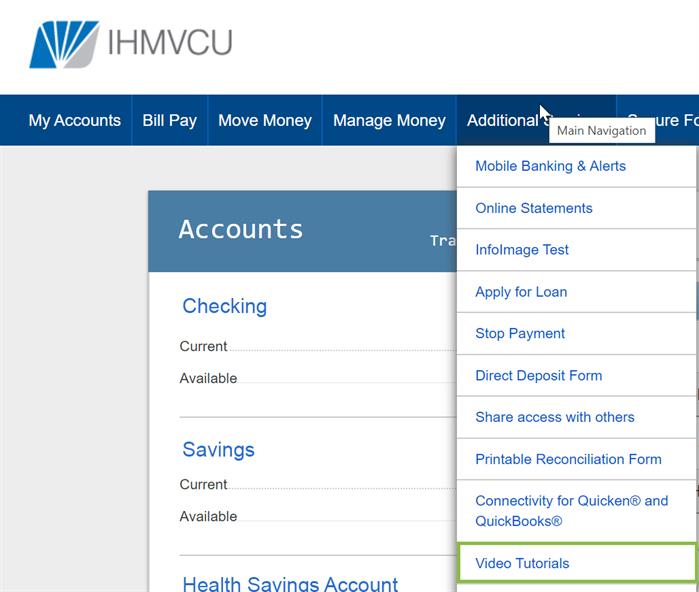 Need small business relief?
We know this is a very challenging time for all and want to do everything we can to assist. Visit our dedicated landing page for options to help your small business during this pandemic.