As the outbreak of COVID-19 evolves, we are closely monitoring the situation and are prepared for ongoing developments. Check back for updates.
Lobby Service Is Temporarily Suspended
For the safety of our members and team members, IHMVCU will continue to provide full drive-up service including our ITMs and ATMs, and lobby access by appointment only until further notice.
Important information
Face-to-face lobby services are temporarily suspended for all locations starting March 18, 2020.
Drive-ups and ITMs (video tellers) will remain open during regular business hours. View drive-up hours and locations.
ATMs are available, 24/7.
Members can contact us via secure online chat, secure messaging via Online Branch, and by phone during regular business hours.
For members with loans in process, things are still moving forward. Your loan officer will reach out to you with details.
Business members needing assistance, learn more about the SBA Paycheck Protection Program.
To schedule an in-person appointment, please call 309-793-6200 press 2.
Need financial assistance?
For those who have been financially impacted by the COVID-19 outbreak, we have programs available to assist affected members such as short-term loans, loan skip-a-payment, and other options.
For assistance, please 309-793-6200 or 800-722-0333 press 3.
In addition, an emergency loan is available to replace lost income and includes no payments for 60 days, interest rate as low as 3.99% APR, amounts up to $5,000 and terms up to 36 months. Standard underwriting applies.
24/7 Account Access - Always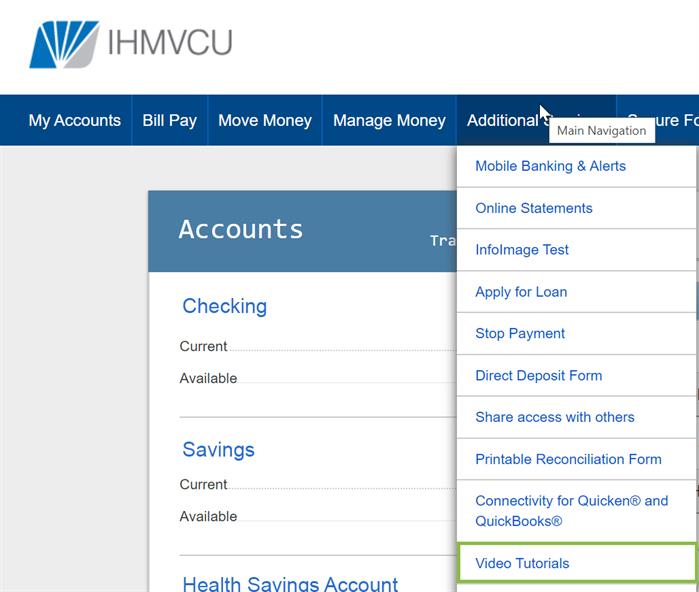 Need small business relief?
Congress recently passed the CARES Act that includes programs to assist small businesses. The SBA Paycheck Protection Program may help you (or someone you know) during this difficult time. We've put together a team to help all local businesses navigate this program and find the resources needed to get through this pandemic together.
SBA Paycheck Protection Program
A message from our president
For the safety of our members and team members, we're temporarily adjusting our in-person services in support of community health.
We're taking the precautionary step, along with several other Quad City financial institutions, to temporarily suspend face-to-face lobby services for all locations starting March 18, 2020. All drive ups including our video tellers are open during regular hours. View drive-up hours and locations here. We expect these measures to be in effect through the end of March and will reassess at that time.
Beyond the drive-up locations, our investments in technology allow you to interact with us in many ways including mobile, online and phone. We stand ready to assist you in signing up for these channels if you haven't already done so.
We understand these are unprecedented times. We'll continue to monitor the situation as it develops and evaluate additional measures to support our members and community.
Thank you for your loyalty and membership.

Brian Laufenberg
President & CEO