How to Use Your Stimulus Money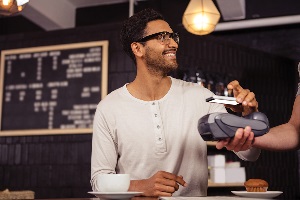 On March 27, a $2 trillion economic relief bill was signed into law, offering financial assistance to millions of Americans impacted by the recent coronavirus pandemic.
Under the bipartisan plan, stimulus payments of up to $1,200 (plus $500 per child) will be sent to eligible individuals in the coming weeks and unemployment insurance coverage will expand, among other components.
Pro tip: if you qualify for an Economic Impact Payment but did not have to file a 2018 or 2019 tax return, learn how you can still get your payment.
If you're out of work (or working less) ...
If your place of work cut down on employee hours, or worse — closed its doors for the foreseeable future — you're not alone. Many "non-essential" workers have been sent home in efforts to slow the spread of the virus. According to a news release from the Department of Labor, jobless claims reached 6.65 million the week of March 23. If this sounds like your situation, start with:
Covering your day-to-day expenses including paying any essential bills first.
If you have loans or a credit card payment, contact your financial institution to see if you can skip a payment. Remember, even when you skip a payment, the interest will continue to accrue on the outstanding balance of the loan until it's paid in full.
Pro tip: If you're a member of IHMVCU, check out your payment relief options.
Save the rest. We don't know how long this will last and you can use this to offset some of your bills next month.
If you have reliable income ...
If you're fortunate enough to have a steady paycheck during these uncertain times and can easily cover your daily necessities, use your check to start or add to your emergency savings.
This emergency cushion can help keep you afloat during an unexpected financial crisis without relying on credit cards. Most financial experts recommend stashing between three and six months' worth of your typical living expenses — like mortgage/rent, insurance, utilities and groceries — in a high-yield savings account. If there's one thing we've learned in recent weeks, it's that you never know what the future holds. It's best to have quick and easy access to your cash reserves.
If you're living comfortably, with a fully-stocked emergency fund ...
If you have three to six months' worth of expenses saved up, consider making a donation to a local nonprofit, like the River Bend Foodbank. Many of these organizations are seeing a spike in demand as layoffs continue through the pandemic, all while facing a shortage of volunteers as people are staying in quarantine. A monetary donation would go a long way in helping your community during these challenging times.
If your personal finances are solid, now might be a good time to explore your investment options. If you're a younger investor, the current downturn could be a good buying opportunity since you likely have decades to build your portfolio. On the flipside, avoid investing in stocks if you're two or three years out from retirement. Anything can happen in that short amount of time, and you'll want to save your nest egg.