Top Tips to Combat Money Stress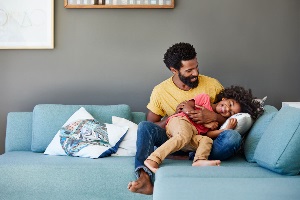 Stressing over money is one of those things that unifies almost all of us. And, often, it's not your fault—whether you're paying off student loans, dealing with medical bills, or you were recently laid off, the anxiety—and sometimes depression— is very real. It's never too late to implement strategies that will help relieve some or all of this stress. Here are a few small and lasting modifications that will get you started on your journey to financial health.
Look at the total picture to identify exact stressors
This might seem overwhelming at first, but it's important to look at your whole financial makeup and understand where change is needed. Remember, you're also looking for your strengths; maybe you've always invested in your 401(k). Perhaps you've already cut back on some frivolous spending, or you have an emergency fund in your back pocket. These are huge accomplishments that should be celebrated. Now, it's time to get into the nitty-gritty. Do you have credit card debt? Are you trying to save for a new home? Do you need to improve your credit? Are you stressing about all of the above and more? Take a step back, and now focus on the top three – write them down. Work on these first, and set attainable goals.
Find places to cut back
Small sacrifices accumulate in a big way. For example, it might be a treat to run out of the office to grab lunch, but if you meal prep at the beginning of the week and bring your lunch, not only are you likely to eat healthier, you'll also spend less. That savings goes straight into your pocket. At first, it's not easy to make cuts, but with each step, your stress and anxiety will likely lessen. That's a great feeling, and as it happens more, it gets much easier to identify where to make these cuts. Remember to always keep the ultimate goal in mind: repair your finances and stop the stress.
Don't catastrophize
Anxiety often manifests when we feel we don't have control over something. The problem here is that it changes nothing and could prevent you from making the modifications needed to relieve the worry. So, take a deep breath. Think about how you got here, and then credit yourself for working to find a solution. Focus on today and the things you're doing now to make changes. It takes a lot of self-awareness and maturity to realize there's a problem, determine a solution and stick with it. Now, pat yourself on the back; you're on your way to financial health.
Be realistic
It's rare that financial issues are solved overnight. Look at your goals and set realistic expectations. It might take a year or more to pay down your credit card debt, several years to build a savings account and even more to pay off your home equity loan. That's OK. It's not about how long it takes, it's about crossing the finish line. Each step is a small victory that together add up to one huge accomplishment. If you do want to speed up the process, consider selling unwanted or unused goods on Letgo or Facebook Marketplace. The crafty among us can set up an Etsy shop. Or maybe you can find the spare time for a side job. Retail stores are almost always looking for part-time employees. Or, maybe your neighborhood coffee shop needs some help (and they might even let you take a free cup on the way out).
Talk about your financial goals with your friends and family
When it comes to those closest to you, forget the old adage about not discussing money. Most people experience financial stress at some point in their lives, so it's likely that someone in your social circle can relate or possibly help. Alerting people to your efforts to save will also keep you accountable. Staying in for a game night or to binge Schitt's Creek is certainly less expensive and sometimes even more fun than going out. Although it might be intimidating, be sure to talk to your friend who is exceptionally good with money, and ask for advice. You might be surprised about how he or she came to have strong finances.
Accept setbacks, and celebrate small victories
Things rarely go completely to plan when setting long-term goals. That's OK because, well, that's life, right? Stick to the plan as best you can, and when the inevitable happens (through no fault of your own … or even if it's a little your fault), acknowledge it, chalk it up to a bump in the road and figure out how you're going to get through it. Then, give yourself credit for handling the situation. When you do achieve all your goals for the month, a small, reasonable reward goes a long way (Hello, date night in. Pizza, anyone?). It also serves as a reminder of the little things waiting for you when you complete that final step to stress-less finances.
Schedule a financial check up
You're not in this alone. In addition to your friends and family, we have tons of tools you can use to get and stay on the right track. We even offer free financial check ups that will help you make sense of your current finances and create a plan to achieve your goals. We guide you on ways to save money, build a nest egg, reduce your debt, clean up your credit and plan for your future. Just send us an email or give us a call at 309-793-6200 to schedule your financial check-up today.