Joining is easy.
IHMVCU Membership is open to any person living or working in our 49-county service area and their families. There aren't any rules about where you work, who you know or what organizations you're affiliated with. We're a community credit union, and that means being a part of our community is all it takes to join us on the path to financial success! There's not even a special handshake (but we can make one up, if you want).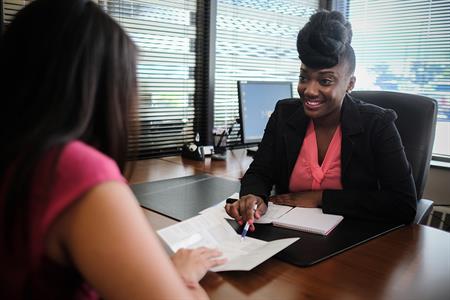 Our Service Area
In Illinois: Bureau, Carroll, DeKalb, DeWitt, DuPage, Fulton, Hancock, Henderson, Henry, Jo Davies, Kane, Knox, LaSalle, Lee, Marshall, McDonough, McHenry, McLean, Mercer, Ogle, Peoria, Putnam, Rock Island, Schuyler, Stark, Tazewell, Warren, Whiteside or Woodford County.
In Iowa: Benton, Cedar, Clinton, Delaware, Des Moines, Dubuque, Henry, Iowa, Jackson, Jasper, Johnson, Jones, Lee, Linn, Louisa, Muscatine, Polk, Poweshiek, Scott or Washington County.
Open your account today
So what do you get when you join IHMVCU, besides unrivaled customer service, competitive rates and team members who treat you like family? Our members also get some of the best money-saving deals on either side of the Mississippi!

How to Know if You're Financially Ready to Buy a Home
Feb 1, 2019, 21:22 PM by Garrett Connors
So, you think you're ready to purchase your first home – awesome. It can be a pretty cool experience if you're prepared. Don't worry, I'm here to walk you through it. But first, you need to ask yourself three very import important questions: Have I saved enough money? Do I understand all the costs associated with a mortgage? And finally, do I understand the breakdown of my monthly payment?
Have I saved enough money?
It's always a big decision – continue renting or buy a house. One of the biggest determining factors is making sure you have enough money for a down payment. But how much is enough? When purchasing a new home for the first time, you can qualify as a first-time home buyer, which means paying as little as three percent (of the purchase price) for your down payment.
To put this in perspective, a-normal down payment is 20 percent. But someone who has owned a home within the last three years could pay a minimum of five percent.. It's more than just a down payment, there are other costs associated with buying a house (we'll cover that in the next question). You should also consider having at least six months' of reserves to make sure you can pay ALL your monthly bills (car, student loan, credit card, utilities, etc.) without any problems.
Do I understand all the costs associated with a mortgage?
As mentioned above, it's more than just having money for a down payment. There are up-front closing costs too. These costs, depending on your financial institution, can range from $2,000-$5,000. Make sure you request a breakdown of all your closing costs, and don't be afraid to ask questions if you don't understand.
Most mortgages have an escrow account attached to them. An escrow account pools the money needed to cover your property taxes and home owner's insurance. You can have these costs added to your monthly payment if you want your financial institution to make these payments for you.
Do I understand the breakdown of my monthly payment?
Let's break down a monthly payment. First, and the most important part of your payment, is the principal and interest. These are based on the interest rate and the term of the loan. Just like asking questions about your closing costs, make sure you ask about the mortgage loan that's right for you. Your loan type will determine your interest rate.
Another part of your monthly payment can be a portion of your yearly property taxes and home owner's insurance – also known as escrow. This is completely optional. If you don't have an escrow, then you're responsible for paying these on your own as they come due. You can calculate this monthly cost by adding your yearly insurance premium(s) and property taxes together and dividing by 12. This amount is then added to the monthly principal and interest.
Earlier we talked down payments, and how a typical down payment is 20 percent. To be frank, it's a lot of money, and that's why first-time home buyers can get assistance. However, that assistance comes with a cost. If you put down less than 20 percent, then you're required to have PMI (aka private mortgage insurance). This is added to your monthly payment (even though you already have home owner's insurance) until your loan is paid down by 22 percent. PMI is placed by your financial institution and protects them in the event of a default.
Whew. It's a lot to digest, and we wish that was it when it comes to buying a home, but there's a lot to consider. Don't worry -- we're here to help! Myself or any one of our IHMVCU mortgage loan originators would be happy to discuss your financial options, as well as all other aspects of purchasing a new home.