IHMVCU CEO Announces Retirement
Dennis Hall, President and CEO of IH Mississippi Valley Credit Union, announced his retirement today. Ha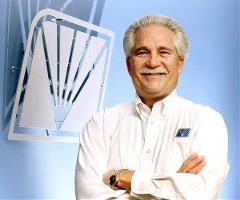 ll has been with the credit union for 28 years, serving as President for the past 18 years.
"I've had the pleasure of working with a talented group of colleagues throughout my career," said Hall. "Together, we've built an institution that's improving the financial well-being of our members and returning value to those who need it most."
During his tenure, the credit union grew from $200 million in assets and 25,000 members to nearly $1 billion in assets, more than 110,000 members, and 17 locations. Hall was recently inducted into the CEO Hall of Fame by the Illinois Credit Union League.
Hall was also named Executive of the Year in 2005 by the CUES (Credit Union Executive Society) Illinois Council. He served as League President from 2010-2012, and has been active in legislative committees, the Illinois Quad Cities Chapter of Credit Unions, Junior Achievement and United Way. In 2013, IHMVCU and Hall were awarded the Better Business Bureau Integrity Award.
"Credit Unions were founded on the philosophy of 'People helping People'. Throughout his career, Dennis has lived that motto. He has shared his knowledge and expertise with credit unions throughout the region, regardless of their asset size," said Connie Adkison, President of Moline Municipal Credit Union. "It's been my pleasure to know and work with him. I look forward to the next chapter at IHMVCU."
Moving Forward IH Mississippi Valley Credit Union Board of Directors elected Brian Laufenberg as the new CEO.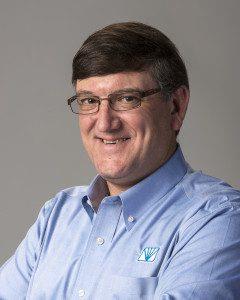 He will continue to serve as Executive Vice President of Support and COO in the interim.
"On behalf of the board of directors, we'd like to congratulate Dennis on his retirement and recognize his many contributions to the credit union. When we started the search for his successor, we didn't need to go far. The board feels that Brian will continue to lead the credit union in fulfilling our mission," said Megan Early, Chairperson of IH Mississippi Valley Credit Union.
Laufenberg has been with IH Mississippi Valley Credit Union for 10 years, and has worked in the financial industry for 32 years. He's a Certified Credit Union Executive (CCUE) and recently completed the CUES CEO Institute. Previously he served as Vice President of Finance for Ascentra Credit Union.