Life changes, your insurance should too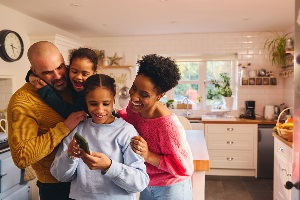 When it comes to insurance, it's easy to set it and forget it. But as life changes, so do your insurance needs. Whether you're pulling your car out of storage after this winter, your kid is graduating high school, you're buying or selling a house, or you've encountered another life change, it's important to stay on top of your insurance coverage to make sure you're fully protected.
Your kiddo's graduating
When your kid graduates high school, it's a big milestone that can also bring some changes to your insurance needs. For example, if they're heading off to college, you might need to adjust your auto insurance policy to reflect their change in location. And if they're starting to drive on their own, you may need to add them to your policy or adjust your coverage to make sure they're fully protected. On the bright side, if your child's a full-time student with a B average or higher, you might be eligible for a good student discount on your insurance rates. Just make sure to check with your insurance agent and provide proof of your child's grades.
You're pulling your car or boat out of storage
If you've had your car or boat tucked away in storage during the Midwest winter, it's important to remember to give your insurance company a call before you hit the road again. You might have suspended your coverage during those months since you weren't driving, so it's a good idea to check and make sure you have the right coverage now that you're back on the road or water.
You're buying or selling a home
If you're buying or selling a house, it's also important to give your insurance agent a heads up. When you're selling, you might need to adjust your coverage if your home's going to be unoccupied for a while or if you need to maintain insurance until the sale's finalized. And if you're moving, you might need extra coverage to protect your belongings during the transport process. We can help guide you through the process and make sure you're fully protected.
If you're buying a new house, congratulations! Just don't forget to contact your insurance agent to get coverage for your new home. We can help you understand your options and find a policy that works for you, taking into account things like the value of the property, potential risks, and any requirements from your lender. The sooner you give us a call, the sooner you can have peace of mind knowing your new home is covered.
Even if these specific events don't apply to you, have your agent review your policies if you've been with the same carrier for more than three years.
Interested in a quote? On average our members have saved $600* yearly with auto and home insurance.
*Based on multi-policy scenario, actual savings may vary.