Good and Bad Debt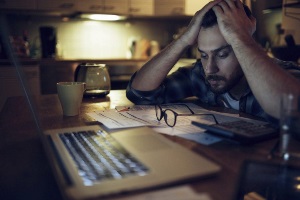 Most of us can't afford to live entirely debt-free, but not all debt is the same. While some types of debt can actually be beneficial, others can be dangerous. Before you borrow money, it's good to know the difference between "good" debt and "bad" debt.

In general, "good" debt will: create value over time, is often tax-deductible, and is used for a purchase that appreciates in value, or produces more wealth.
Any debt that you accrue for things that have no potential to increase in value can be considered "bad" debt.
Mortgages
You probably can't afford to purchase a home in cash, but that doesn't mean you can't own a home. If you plan carefully and only borrow what you can afford to pay back, getting a mortgage to purchase a home can be a great example of "good" debt. Your purchase will likely appreciate, especially if you make any renovations or improvements to the property. Plus, any interest paid may be tax-deductible (but you should talk to your tax advisor for details).
Student loans
People with college degrees or education in a skilled trade tend to make more money in a lifetime than those who stop after high school. A college degree or skilled-trade program is likely to pay for itself within the first few years after you enter the workforce. But just like all other debt, it's important that you don't borrow more than you really need or student loans can quickly become "bad" debt. Experts recommend borrowing no more than what you expect to make in the first year of employment after graduation.
Business loans
This is one case where the saying "it takes money to make money" can be true. You need a little capital to start a new business or expand an already successful one. Keep in mind that business loans are only "good" debt if you borrow reasonably and have a clear plan to generate more business or income in the future.
Credit cards
Credit cards are often used to purchase wants rather than needs, and the ease of use can have debt piling up faster than you realize. How do you know if you're building up bad debt? One sign is using credit cards for things that won't appreciate in value, like clothes, food or vacations, without paying off the balance every month. You're charged interest every month you carry a balance, which means the stuff you bought continues to lose value while the price you paid for it increases.
Car loans
You need a car to get to work and run all of life's other errands, but you don't have to go broke getting one. Most new cars depreciate quickly, sometimes as much as 20% in the first year. We're not saying you should never buy a brand new car but, if you're not careful, you could end up upside down on your loan—meaning you owe more than your car is actually worth. Whatever you decide to buy, look for a loan with little-to-no interest and pay it off as quickly as you can.
If you're making a purchase that increases your debt, ask yourself if this is "good" or "bad" debt, and better yet, how will this purchase benefit you – not just today, but long-term? Is the debt you'll incur going to provide you a long-lasting benefit, or is it something that simply provides instant gratification that you can't afford?
If you're struggling with too much debt, our friends at GreenPath can help.