Budget: A Powerful Financial Planning Tool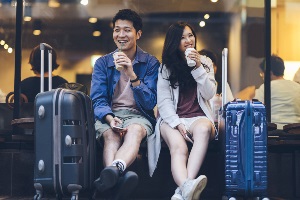 Whether you're fresh out of college or sending your firstborn off to school, you can benefit from a budget. Let's look at some questions and concerns that come up around budgeting.
Why do I need a budget?
A budget is simply a spending plan for your income. When you follow a well-written budget you can rest easy knowing you'll always have enough money for the things you need and for the things that are important to you. Plus a little nest egg for when things don't go according to plan. Following a budget can keep you out of debt or help you work your way out of it.
How do I get started?
Congratulations! You've already completed the most difficult step — deciding to use a budget to take control of your financial situation. The rest is easy, just follow these steps:
Set your goals: Do you want to pay off your credit cards so you can afford a family vacation to Rome? Keep the prize in mind and the discipline needed to follow your budget will come easily.
Determine your income: Look at your incoming cash during the last month - that includes paychecks, government benefits, cash from side hustles, etc.
Determine your expenses: Take a hard look at your spending and determine needs vs wants. Could you cut some "wants" if it would help you reach your goal of taking the family to Rome more quickly?
Create your budget: It can be as simple or as fancy as it needs to be. You can use pen and paper, the envelope method or one of many online budgeting tools. Make sure you set up the appropriate expense categories and don't exceed your spending targets.
What should I keep in mind on my budgeting journey?
Set realistic targets: One concern many people have with budgeting is that they fear it'll be too restrictive. The opposite is true. A budget gives you permission to spend money. If it's in the budget treat yourself to that latte guilt-free!
Pay yourself first: The very first line item in your budget should be savings. Saving 15% of your income is the surest and best way to build wealth. Another tip is to automate your savings—have that 15% automatically deposited into your savings account so the temptation to spend is reduced.
Don't worry about perfection: Your first budget will be basic. No worries! It's totally normal to add spending categories and change spending targets while you get your budget dialed in. In just a few months you'll be budgeting like a pro!
So, there you have it, the keys to using one of the most powerful financial tools— a budget. If you have questions, or would like help making your money work for you, just stop by your local IHMVCU location or give us a call at 308-793-6200. We're always happy to help.
Originally published on 4/16/2019