How to make 2021 financial resolutions, stick.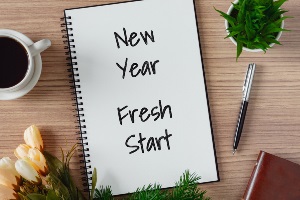 At this point, your New Year's resolutions are ongoing. More than one-third of the New Year's resolutions Americans make are financial in nature. Many of these promises, though unintentional, are long forgotten by March. Add in stress from work and family, and maybe even March is a stretch. Stick to your goals by making good financial choices a top priority in the new year. Here are a couple ways to help you make those goals, stick:
Review your financial portfolio to calculate your net worth.
Assets (home, checking/savings accounts, etc.) MINUS liabilities (mortgage, loans, debt, etc.) EQUALS net worth.
In a nutshell it's a snapshot of your overall financial health. It's important to track it over time so you can ensure you're moving in the right direction. Once you have a better understanding of where you stand financially, it's easier to identify opportunities for improvement.
Slow and steady wins the race.
Rome wasn't built in a day.
The journey of a thousand miles begins with one step.
In a world of immediacy, this is where we need to slow the roll. You're not going to save the down payment for a house or pay off your credit cards overnight. Start with a big-picture goal and work backwards. Do you want to buy a house in the next three years? Start a family in the next five? Small savings goals can put you on the right path for success.
Be specific
The best way to be successful is to set a SMART goal. It stands for: specific, measurable, achievable, realistic and timely. Instead of vowing to "pay off debt," plan to commit an extra $100 per month toward your credit card balance. If you haven't already, consider joining our Balance Builder program and get rewarded for saving every month.
Take advantage of a free credit report (you are entitled to three per year) and make sure there aren't any red flags. If there are negative or inaccurate items, work toward getting things in the clear.
Pro-tip: Consider using annualcreditreport.com to pull all three credit bureaus at once. You don't get your score for free at this website, but at least can view all other data in the credit report for accuracy. Credit scores aren't impacted by checking your own credit reports or credit scores. Regularly checking your credit reports and credit scores is an important way to ensure your personal (and account) information is correct and may help detect signs of potential identity theft. There are two types of credit inquiries: hard credit inquiries or hard pulls and soft credit inquiries. Soft credit pulls don't affect your credit, but hard credit pulls are reported to the three credit bureaus (Experian, Equifax, and TransUnion) and can lower your credit score.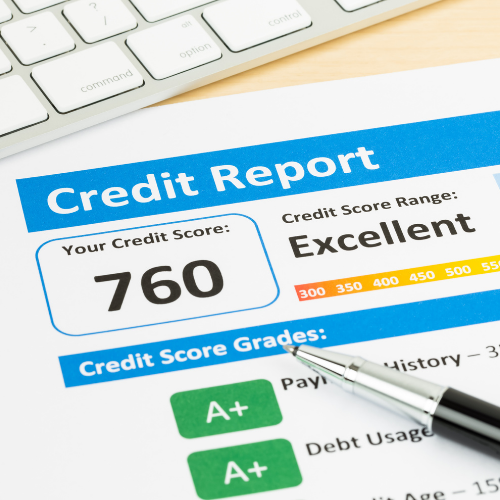 Keep it real
Circling back to your SMART goal, you'll be far more likely to stick to your resolutions if they're realistic. If you're looking to save money or pay off debt, budget a sensible dollar amount. If you want to tighten your spending, make sure you still allow for a little fun. We all have our fair share of vices and room for improvement, especially when it comes to money. Don't be discouraged, though. The start of the new year brings about a chance to start over, to do this year better than the last. By taking the time to review this list, you're already off to a great start!