Are credit cards bad for you?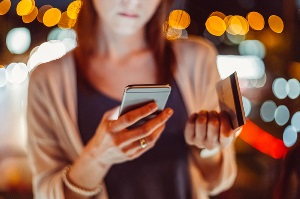 What do you think of when you hear the word 'credit card'? Most people don't think of it as something beneficial. They've probably even been told that credit cards will do them more harm than good. However, when used wisely, credit cards can have a lot of benefits.
We all need to start somewhere when it comes to building credit, and credit cards are an easy place to start. This could mean getting a store credit card or getting a credit card through your bank or credit union. Starting your credit history early is only going to benefit you. For example, without any form of credit started it will be nearly impossible to get any sort of loan later.
What kinds of benefits come with credit cards?
Credit cards can have all kinds of benefits! Here's just a small list of some of the potential benefits:
In-store rewards

Many stores have their own credit card and offer discounts and consistent coupons when you pay with their card.

Earn free miles

Many airlines offer credit cards. The money you spend on your card gets converted into points or "miles" which can quickly add up to free flights.

Cashback

Some cards reward you with cashback, so you make money back when you use your card. Here's how it works at IHMVCU: for every purchase you make, you earn 1% cashback. Your cashback balance accrues throughout the year and you receive the cashback once a year.
The list goes on and on, and think about it; when you spend your hard-earned money, don't you want to get credit for it? Keep in mind that the better the reward on your credit card, the higher the interest rate will likely be. A card could be offering you amazing perks but also charge a super high-interest rate. Research different cards and their offers to make sure you know what you're getting.
Using credit cards wisely
Here are some rules of thumb to have a healthy relationship with your credit card:
With that being said, credit cards are not out to get you and are there as a tool for building credit or a safety net in case of emergency (FYI: needing new shoes is not an emergency). Now that you have this new and shiny information, are you ready to open a card? Visit any IHMVCU branch to get started or apply online.