The Inside Scoop on Insurance Catch Phrases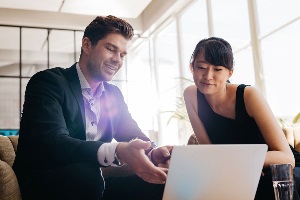 Bundle and save, name your own price, 15 minutes can save you 15%
If you haven't heard these insurance catchphrases before then you must not watch much TV (kudos to you!). Essentially they're marketing tactics to get you to purchase insurance with a specific company. Chances are, they work. But before diving into new insurance, it's important to know what you're getting. We've broken them down for you.
Bundle and save
This one is pretty straightforward. The more products you get with one company, the lower your cost will be per product. This gives the insurance company more of your business and gives you savings. So, if you need both home and auto insurance, consider getting them with the same insurance company. But ask for a discount!
Name your own price
You decide what you're willing to pay. The insurance company will let you know what you can get for that price. But the age-old saying, "you get what you pay for" rings very true here. The less you pay, the less coverage you get. Collision coverage may not seem like a big deal now (you're a great driver, right?!), but when you're rushing to get little Johnny from school and end up in a fender bender, that coverage will be very important.
15 minutes can save you money
Fifteen minutes can save you money equates to "time is money." If you're willing to spend time shopping around, doing a little research, and chatting with an agent you're likely going to save money. So, why not give up 15 minutes scrolling through Instagram to save some money?
Whatever you do, make sure you're comparing the same coverage with each insurance company – collision coverage may be the same, but the amount covered may not. At the end of the day, having a clear understanding of what you're getting and what you're paying is most important. Make sure you're always asking the "why" and the "what." And if you have 15 minutes, give us a call.