Deciding if a Real Estate Agent is Right for You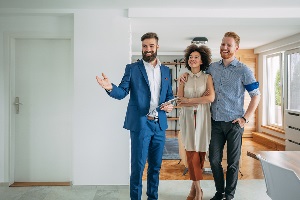 Congratulations! You've decided you're ready to purchase a home.
Once you start to share this news with friends and family, you'll quickly learn that everyone (or at least it feels that way) has an opinion on whether you should use a real estate agent.
Is a real estate agent is right for you?
What's your time frame? If you're in a hurry, you probably want an agent.
Are you new to the area? If so, you may want an agent.
Is this your first time buying a home? Probably a time to call in the experts.
Do words like "Earnest money" and "Agreement addendum" scare you? Again, real estate agents are familiar with the legal talk.
Do you know what red flags to look for when searching for your dream home? If not, consider an agent.
Do you understand real estate contracts? If not, you could get a lawyer involved without also involving an agent.
How strong are your negotiation skills? Either way, you need to be able to stand up for what you want. This is your home after all.
Do you need someone who can play devil's advocate to help you narrow down your choices? An agent or an impartial friend can help with this.
Do you know who's responsible for paying agent commissions? With the possible exception of a For Sale By Owner (FSBO) property, the seller typically pays the commission. Meaning, you're not technically paying for an agent, so why not use one?
Make finding the right real estate agent easier:
Talk to your lender first to get prequalified/preapproved so your agent knows what price range you can afford.
Get referrals from friends and family.
Research potential agents. This includes checking out their website and social media accounts to see how they present themselves. You may even want to reach out to the Better Business Bureau to make sure they don't have complaints against them.
Interview potential agents. They might look great on paper, but this is someone you have to feel comfortable with in finding your dream home at a price you can afford.
Pro tip: Ask them for references. Reach out to former clients to find out what their experience with this agent was like.
Review your contract carefully before signing. Ask for a 30-day initial agreement. You don't want to get stuck with an agent who isn't finding you good leads on a home.
Remember, a home purchase is a big decision. So, it's only your circumstances and preference that matter when deciding whether to use a real estate agent or not. There is no right or wrong, just what's best for you.