Pregnancy on a Budget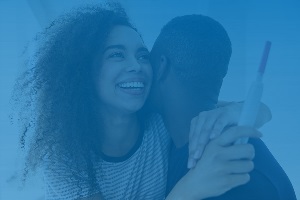 Full disclosure: I'm pregnant. I'm about 28 weeks as I write this, and oh my gosh, can I tell you how many surprises I've experienced since that little plus sign popped up on the test? One of the bigger surprises for me was how expensive pregnancy can be. Yes, children are expensive. You probably knew that. But even before the kid arrives, you might feel a strain on your budget. Here are some of the expenses you're likely to run into (and might want to prepare for) during those first 40 weeks.
Doctor Appointments
My husband and I have an insurance plan with a deductible, and when I found out I was pregnant, we hadn't met it yet. Once you confirm you're pregnancy, you'll be at your OB-GYN's office at least once a month. If you have a high-risk pregnancy or you're pregnant with multiples, you could be there more often. Even the mamas with just one healthy babe come in for ultrasounds, standard tests, shots and blood draws. And everyone has to go once a week as you near the end. These appointments are likely not free. Because we hadn't met our deductible, I was getting bills for $150 to $200 for every visit. When you find out you're pregnant, or maybe even before, call your insurance company and make sure you understand what charges you'll incur and when.
Pro tip: if you have the option to put some of your paycheck into a Flexible Spending Account (FSA) or Health Savings Account (HSA), do it. Both will allow you to put money into the account straight from your paycheck on a pre-tax basis, which often means significant savings. And the funds will come in handy throughout your pregnancy.
Maternity Clothes
Everyone told me to hold off on buying maternity clothes for as long as possible. I fit into my regular pants into my second trimester, but the pressure the pants put on my belly was so uncomfortable. So, I bought a Belly Band, which is a piece of Lycra that you put around your belly. It's supposed to keep your non-maternity pants up while unbuttoned (and, let's be honest, probably unzipped). The problem was, the belly band often ended up around my rib cage in the middle of dinner. I should have just put that $20 toward a pair of maternity pants.
One very wise friend told me in my first trimester to get the maternity pants NOW. That pressure is no joke, and maternity pants are comfortable. You might have to pull them up every once in a while, but you'll never be caught with your pants down or your fly open. You'll need the pants at some point, so you might as well get your money's worth. Check out these options:
Higher-end: Try Seraphine or Nordstrom. I signed up for Stitch Fix's maternity option. I thought it would be something nice to look forward to every month. Each delivery has included some clothes I wouldn't have found on my own, and I even wore one of the dresses to my baby shower.
Budget-friendly: Try Gap (petite ladies, they have short lengths!), Old Navy, H&M and ASOS. Or get thrifty with sites like ThredUp.
Free: Ask a friend or coworker to see if they have something you could borrow. If they're not pregnant their maternity clothes will just be collecting dust anyways.
Pro tip: I bought a few baggy sweaters, cardigans and tops that I thought I could still wear after the baby arrives. A lot of people tell me I won't want to wear anything I wore while pregnant, but I decided to chance it.
Classes
I didn't do a ton of research about pregnancy expenses before I found out I was pregnant. Maybe you have. But one of the bigger surprises for me was that the hospital classes on childbirth, breastfeeding, newborn education, and infant and child CPR are not free. My doctor "recommended" these four classes (and by "recommended," I mean basically required), and they range from $40 to $120 each. We signed up for all of them, but it's really your choice. If you're not planning to breastfeed, you can take that class off the list.
Research your class options, though. After signing up (of course) for the infant and child CPR class, I discovered the pediatrician we plan to use offers a free course. Had I done my research, I would have saved us $60. Just be sure you're going to reputable and reliable sources. This probably is not the place to skimp if you're not sure you're getting quality information and instruction.
Pro tip: Many insurance companies let you pay for these classes with your FSA or HSA. Check your insurance website or give them a call to find out.
The Big Day
You've done all the tests. You've seen your little one swimming around on the ultrasound. You've got the clothes and taken the classes. Now it's time to meet your baby.
How much is that going to cost??
According to this Business Insider article, the average cost of a vaginal birth with insurance in Illinois is $8,329.52, and a C-section with insurance is $11,999.74. Yes, that's with insurance. Deep breath. These numbers can vary greatly from city to city. For a more exact number, call your insurance provider, but keep in mind they can only give you an estimate. If you need any interventions, the cost is likely to go up. Explore your options:
Find out if you can put your FSA or HSA toward your labor and delivery
Ask about payment plans. Some hospitals offer a pre-payment package, which is a lower-cost alternative, often offered to those without insurance.
Request an itemized bill from the hospital, so you can see exactly what they're charging you for. Mistakes happen, and you want to be sure to catch any that have increased your costs.
If you need help understanding the bill, don't be shy about calling the hospital billing department. Part of their job is to walk through these things with you and make sure you understand what they're charging you for and why.
I'm told it's all worth it when you bring that little bundle home. So, be smart, save, do your research, and then enjoy baby snuggles.