Don't Let Fraudsters Steal your Holiday Spirit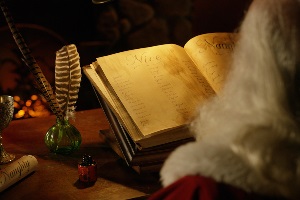 Fraud may spike during the holidays but you don't have to let it happen to you. Criminals tend to strike more frequently during the holidays because they know people are too busy to monitor their accounts or are looking for fast cash. These criminals are earning a top spot on the naughty list while they're at it.
Here are a few scams to beware of this holiday season:
Fast cash loans: Holidays can be tough and sometimes you need a quick loan to get by. Be cautious about what you sign up for or find online. Any reputable loan company will never ask for your account login and/or password. Furthermore, they will never ask you to send money back after lending you money.
Gift cards: No legitimate business will ask you to pay your bill via gift cards. If you ever feel weary of a company, check out their website and give the number on it a buzz. If they're legit, there phone number will be too.
Freebies: Think twice before clicking a link you received via text or email. Criminals try to get your attention by saying you will win a gift card, iPhone, or the latest Bluetooth speakers. Don't forget nothing is truly free.
Computer problems: Computer companies won't call you out of the blue and say, "You have a virus on your computer." Criminals use this tactic to gain access to your computer and therefore online accounts. Then they perform fraudulent money transfers or ask you to pay them for their work in gift cards.
iTunes/Google support: Apple or Google will never call you and say your iTunes, iCloud or Google account has been suspended. This is criminals trying to gain access to your accounts.
Stay vigilant this holiday season. Check your accounts often using online or mobile banking and call your financial institution immediately if you notice unauthorized transactions.