Mortgage Closing Costs Explained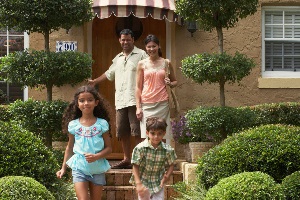 You've done it! You saved for a down payment (goodbye, Starbucks runs). You found your dream home (hello, granite counter tops and hardwood floors). You're ready to close on your new home and then you remember, "closing costs." You knew home ownership wasn't cheap but, come on, what's up with all these closing costs? We've broken it down for you.
So, what are closing costs anyway?
Closing costs are fees associated with buying a home. These fees must be paid in order to close on your new home. If you're living in Eastern Iowa/Western Illinois you can expect to pay between $1,800-2,000 in closing costs.
What make up the closing costs?
Closing costs can vary by lender and by state but here's a list of the most common closing cost fees:
Origination fee: This is a fee lender's charge to for process the loan. (For reference, IHMVCU charges a $625 origination fee.)
Credit report: Lenders will run your credit from the three major bureaus to confirm your risk to them. The cost to run your credit through all three credit bureaus is about $50.
Title work: This makes sure you (in the case of a refinance) or the seller are the rightful owner of the property and that there are no outstanding claims or judgments against it. The average cost is $700-$1000.
Appraisal: This verifies that the home is worth as much as the purchase price. This is typically $350 but can go as high as $500, depending on the location of your home.
Recording fee: This allows the deed to be properly transferred to the buyer with the appropriate county office. Cost: $150.
Flood certification: This government-required document is used to determine if the property is located in a flood plain. This will cost you $10.
By knowing the closing costs up front, you can rest easy knowing you have saved up appropriately. If you need further insight into any of these aspects, feel free to give us a call.