Beware of Robocall Scams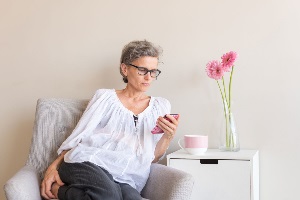 What is a robocall?
Chances are you've been on the other end of a robocall. Your phone is automatically called and you're left a recorded message. Many come from telemarketers, political campaigns, doctor's offices, or and your child's school. But now, robocalls have started to become a way for fraudsters to get personal identifying information from you.
Scammers pose as your financial institution, the IRS, credit card companies, collection agency, or even pretend you have a relative in jail that you must pay a bond for over the phone. Fraudsters are able to mimic phone numbers, voices, and use realistic scenarios to grasp your attention. Without much thought in the moment, it is easy to react and give the information requested such as,social security numbers, debit/credit card information, account numbers, online branch login information, or any other personal information they may be requesting.
How can you protect your personal information from a robocaller?
Don't answer phone numbers you don't know. Answering the phone can trigger more calls.
Reject anonymous calls automatically or block individual phone numbers.
Use blocking services provided by most cell phone carriers to help prevent fraud and scam calls.
Join the National Do Not Call Registry list at donotcall.gov or by calling 1-888-382-1222.
What happens if you answer one of these calls?
If the caller or recording asks you to hit a button to stop getting the calls, you should just hang up. Scammers often use this trick to identify potential targets.
Use caution if you are being pressured for information immediately.
Do not respond to any questions, especially those that can be answered with yes or no.
Never give out personal information such as account numbers, social security numbers, mother's maiden names, passwords or other identifying information in response to unexpected calls.
If you get an inquiry from someone who says they represent a company or a government agency, hang up and call the phone number on your account statement, the back of your credit/debit card, or on the company's or government agency's website to verify if it is legitimate. The majority of the time you will receive a document in the mail stating you owe funds to a company, agency, or the government before you will receive any type of phone call.