Find the Perfect Budgeting Tool to Reduce Money Stress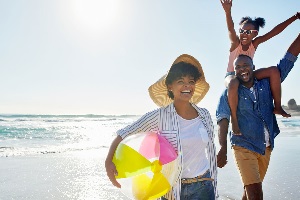 For the longest time I was a "track-it-all-in-my-head" kind of budgeter. But after a couple months of needless overspending (read: too much takeout) and not enough saving, I knew something had to change.
Most of us are too busy to keep track of our diets, kids, work responsibilities, friends and more. Not to mention remembering how much we spent on family outings, groceries, Aunt Sally's birthday present and making sure we have enough to pay the bills.
Keeping a budget might seem like one more thing to worry about when you're already swamped, but you might be surprised at how much easier it is when you're not trying to do all that mental math. The options are limitless –a spreadsheet you update regularly, an app that tracks your purchases or cash you divvy up according to the envelope system, and more.
Take it from me: there is no room in my life for a complicated or time consuming spreadsheet, my only calculator is my phone and I've never once balanced a checkbook. And yet, creating and sticking to a budget has been the ultimate financial game changer for me.
When it comes to budgets, there are three essential musts:
It must be flexible
It must be easy to maintain and calculate
It must include fun
Flexible:
Not every month is going to be the same, so you can't expect your budget to be the same either. A good budget makes room for gifts, vacations, doctor visits and those pesky annual expenses you always forget about (*ahem* vehicle registration *ahem*).
If something comes up that you didn't plan for, your budget should have room to shuffle things around without blowing the whole month.
Easy to maintain:
You're busy enough. It shouldn't take you all day to figure out whether or not you can afford to go out to eat or splurge on that new pair of shoes. As long as you're actually using your budget and keeping it updated, it shouldn't take more than a minute or two to determine where you have room.
Room for fun:
We don't exist to simply work and pay bills. An overly strict budget just won't work.
You deserve to have fun, and you should be able to do it without going broke. A good budget makes room for eating out, movie dates, weekend day-trips, craft supplies, you name it. Whatever you consider fun, there should be a line for it in your budget.
Getting started
I know what you're thinking. Where does one find this mythical easy, quick and flexible budget? It must be too good to be true. At the very least, you have to spend time putting it together, right?
Wrong. We put it together for you.
We've spent a lot of time creating and editing budgets that work, so there's no sense in trying to reinvent the wheel now that you're ready to get your finances in order. We have two options to help you get your spending on track.
If you're willing to put a little extra time and effort (think 20-30 minutes), we recommend the 50/30/20 budget.
If you really don't have the time or energy to fully manage a budget but know you need some help managing your spending, we recommend the Lazy Budget.