Realtor vs. DIY Home Buying & Selling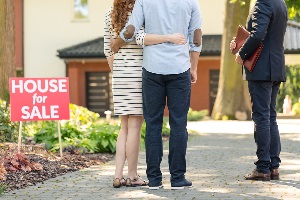 In our last article, RE/MAX Elite Homes discussed DIY house projects for the purpose of improving your home to sell it faster. There is another type of home DIY that isn't as helpful and that is acting as your own agent. Check out their top reasons to use a REALTOR® for your next home sale or purchase, plus a few DIY risks to consider!
Buyers' agent advantages
Your agent is your advocate. An experienced agent will tell you how much a home is really worth, bring potential roadblocks to your attention and, conversely, let you know when you're getting a really great home and deal.
Your agent can help you negotiate your new home's price. Thanks to #1, s/he can also guide you to making a strong offer that the sellers are more likely to accept.
Your agent saves you time. All RE/MAX Elite Homes agents know the QC market and neighborhood trends and will steer you away from properties that don't suit your needs and wants.
Closing costs and contracts can be scary; your buying agent will help you avoid being overcharged and will handle most of the paperwork.
The seller pays your agent's fee so you don't even have to fork out any money for all of the expertise you're getting in return (remember that when it's your turn to sell)!
Sellers' agent advantages
Knowledge is power! Researching comps and having a good overall feel for your market to set the right price and get qualified buyers in the door is key.
Vetting of potential buyers to attract serious shoppers only.
Thorough marketing and networking to ensure qualified buyers - and other agents - see your listing.
Advice regarding staging, coding and zoning regulations to ensure your home is always shown at its best.
Paperwork! Your agent will handle the dreaded paperwork and fine print for which you don't have the time or knowledge.
DIY risks
Learning real estate law and the paperwork that accompanies it.
No access to the MLS (Multiple Listing Service, where real estate agents conduct research and shop) or having your home listed on it.
Most agents will be less likely to show your FSBO (for sale by owner) home (sometimes they are reluctant even when you offer a sales commission).
The misconception that forgoing an agent commission will put more money in your pocket; an experienced agent knows the market and is very good at selling your home at its top value.
Accompanying strangers and allowing nosy neighbors in your home vs. using a RE/MAX Elite Homes agent who will prescreen pre-qualified buyers and walk them through your home so you don't have to.
Most homeowners lead busy lives and don't have the time to become their own educated agents overnight. With legalities and other important factors involved, it's often downright risky to buy and sell on your own. Luckily, you don't have to because IHMVCU's preferred real estate partner of choice - RE/MAX Elite Homes - is here for you! Visit www.qcelitehomes.com and be on your way to home buying and/or selling bliss.