One year, One Thousand Dollar Savings Plan

Everyone needs a little savings to help in emergencies or just cover the occasional unexpected expense. Experts recommend stashing away anywhere from three to eight months salary, but that might feel impossible if you've never saved a significant amount before.
It's too easy to feel discouraged and give up if it feels like you'll never be able to reach your goals. The key to success is setting goals that feel attainable on your budget in a realistic time frame. You can't expect the save eight months' salary in just as long and still pay your bills.
So where to start?
We recommend setting your first goal at $1,000 over one year. To get started, check out our One Year $1,000 Savings Plan below. If you consistently make deposits into the fund every week, it's feasible on nearly every budget.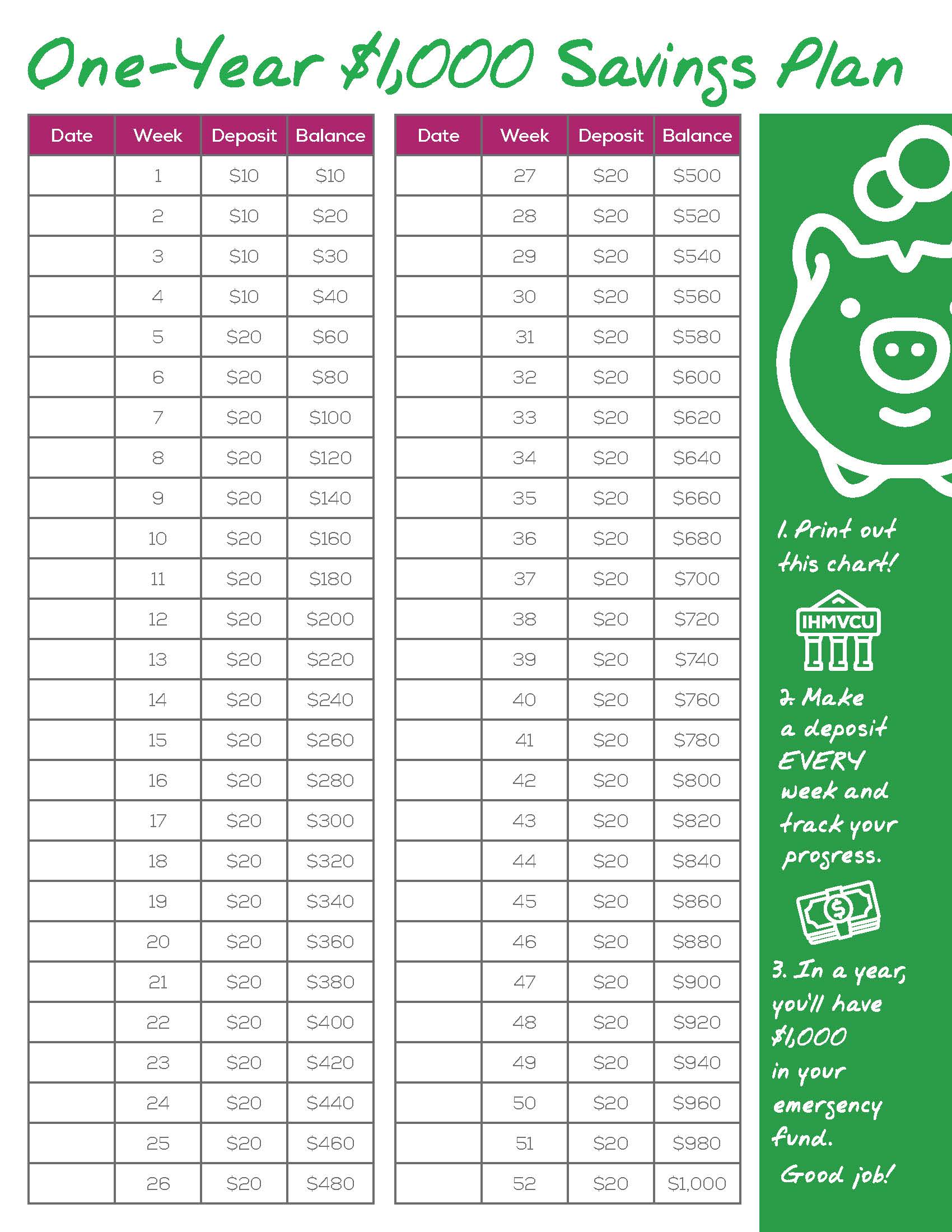 Download a printable version of the One year, $1000 savings plan and keep track of your saving!