How to afford a college education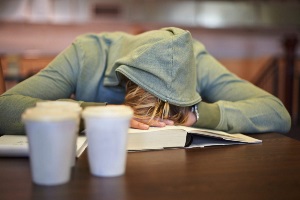 We all know it: college is expensive. According to CollegeBoard, the average cost of one year's in-state tuition is $9,650. That price can more than triple at an out-of-state or private school, and doesn't even include additional expenses like books, room and board.
So what can you do, besides hoping to win the lottery? While paying for a college education may seem intimidating, it's not impossible. There are tons of options to make affording higher education a little easier, like special savings accounts, grants, scholarships, and loans—The key is choosing what works best for your situation.
529 Plans
If you're hoping to pay for your child's education, a 529 plan is a good place to start. Designed to help families save for future college costs, these plans allow tax-free growth and withdrawals. The best part? 529 plans can be used to save for qualified colleges nationwide. This means you can invest in whatever plan you want and have your child go to college on the opposite coast if you wish.
529 plans and operating costs differ between states, so be sure to research the different types available before deciding which one to invest in.
Coverdell Education Savings Account
Another option for parents is a Coverdell Education Savings Account. Coverdell ESAs work a lot like 529 plans, but go a step beyond by also offering tax-free treatment for elementary and secondary school expenses. You can only contribute $2000 a year to a Coverdell ESA, however, and generally are only available to families below a certain income level. Like 529 plans, there's no limit on the number of Coverdell accounts you can have per child.
Scholarships
Scholarships are probably the best resource out there to pay for a college education. They never have to be repaid and, depending on the stipulations of the award, can be used for nearly any college expense (like books or room and board).
There are a lot of different scholarships out there for a bunch of different things, like academic achievement, religious affiliation, athletics, membership in clubs and organizations or community involvement.
Do some research in your community for business and organizations offering scholarships you might be eligible for. In fact we already found one that might interest you—IHMVCU offers $26,000 in scholarships every year to members who are involved in their communities and active in their classrooms.
Grants
Like scholarships, grants don't need to be repaid, but they're generally awarded based on financial need. Many federal grants are available, but you'll need to fill out the Free Application for Federal Student Aid (FAFSA) to receive them.
Student Loans
Student loans must be repaid, so it's really important to make sure you only borrow what you need. There are two types of student loans, federal and private, and your repayment options largely depend on which one you go with.
Federal loans are generally preferred over private loans. They come with more borrower protections, like income-driven payment plans and payment deferral while you're in school. Private loans don't follow the same regulations as federal loans and often come with much higher interest rates.
Before you sign anything, you should educate yourself on the differences between federal and private loans, and the different types of federal loans available.