5 questions you should ask before accepting a business loan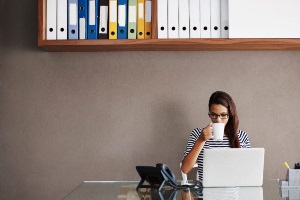 If your growing business needs some extra capital, taking out a loan might seem like the right idea. But taking out a loan you don't understand or can't afford to pay back could end up costing you. Before you sign anything, make sure you have all the details.
1. What's my interest rate? Is it fixed or variable?
A loan's interest rate plays a big role in how much you pay back over the life of the loan. Understanding how it's calculated can help you decide whether accepting the loan makes good financial sense.
A fixed interest rate remains constant for the term of the loan, while a variable interest rate is subject to change. If your loan has a variable rate, avoid any surprises and make sure you understand what factors cause the rate to rise or fall in the beginning.
2. What's the term and amortization?
Two of the most important things to understand about your loan are term and amortization.
Term defines when you loan will mature.
Amortization is how payments are spread out over the term of the loan.
If your term and amortization are the same, your loan will be paid off at maturity. But, if your term is shorter than the amortization, you might be stuck making a balloon payment (i.e. the remaining balance) at maturity. That's not something you want to be surprised by.
3. Is there a penalty for pre-payment?
Some lenders charge a fee if your loan is paid in full before the maturity date. Most financial institutions only charge a pre-payment penalty if the loan is refinanced elsewhere, but it's always good to find out before it's too late.
4. What can I expect to pay in closing costs?
Closing costs are fees paid at the closing of a loan, typically in real estate transactions. It's impossible to give the exact cost, your loan officer should be able to provide an estimate.
5. What documentation is required?
The banking industry is heavily regulated and documentation requirements have a direct impact on consumers. If you're trying to secure a loan, be prepared to provide tax returns and other miscellaneous financial information. It's not a walk in the park, but it does ensure that you get the right loan product.
You want to feel confident in your ability to pay back a loan, as well as it's potential to boost your business in the long run. Every decision you make for your business will involve some amount of risk, make sure that risk is worthwhile.
Ready to learn more about how a loan could help your business?