HOME EQUITY 101: What your home can do for you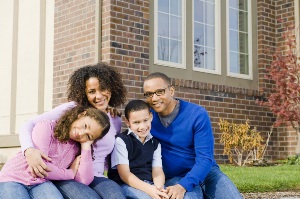 A lot has changed about home equity loans. They're not just for remodeling the kitchen or building a deck.
Today, people use their home's equity for debt consolidation and to pay for medical bills, tuition, cars, weddings, vacations, business start-ups – as well as home improvements.
Borrowing against home equity takes two forms: loans and lines of credit (LOC). A loan has a fixed rate for a set dollar amount and time period. A LOC is revolving credit that can be tapped as needed, up to a maximum amount, over a term of 5-15 years. Interest rates may be fixed or variable, and tied to some index such as the prime rate, and thus can climb later.
Low rates are one reason for soaring popularity of home equity loans and lines of credit over other forms of borrowing. An added plus is the interest paid usually is tax deductible.*
A major use of home equity lines is to consolidate debt. You can get rid of high-interest rate credit cards and have a better cash flow – and get the tax deduction. Some analysts worry consumers might binge on home equity borrowing, just as they've done with credit cards. Hopping says she's seen little evidence of problems yet. When you work with a trusted financial partner, we make sure to find the loan that works with your life and budget.
Ready to see what your home can do for you? Check out all the home equity and home improvement loan options from IHMVCU.
*Consult your tax advisor.