Don't let the criminals win.
Fraud Prevention 101
As fraud threats become more prevalent, sophisticated and malicious; it's our priority to help safeguard your confidential information. Here are some of our best tips:
Do a little research. A quick search of the Better Business Bureau will let you know if the company or organization you're working with is legit.
Pay the safe way. Credit cards are the easiest way to dispute charges you never made or for goods/services you never received.
Be safe online. Don't send your card or personal information over email. And check for "https" in the URL of any site you're giving personal information to.
Don't give into pressure or threats. If someone is asking you to act immediately or telling you may be arrested, it's likely a scam. Take the time to investigate before giving away money or personal information.
Set up transaction alerts. Stay on top of any purchases made with your card so you know if something suspicious comes up. Set up VISA transaction alerts today.
Stay alert
Don't let spring fever keep you from monitoring your accounts. Financial institutions around the country are reporting phishing attacks where criminals are posing as a fraud team representative from the institution. Here are a few examples of what has been done recently:
Criminals call/text/email potential victims to "verify" private information so they can access online accounts and drain them of their funds. Many times they are able to spoof the bank or credit union's phone number so it looks like it's coming from the actual institution.
Criminals are receiving authentication layers (such as security codes, password, etc.) and then calling the bank or credit union to put a "travel alert" on the card so they can more easily commit fraud in other states.
After stealing the authentication layers from you, the fraudster resets your user name and password to get into your online banking account. Once in, they change the listed phone number and email address to their own contact information to re-route micro deposits and verification codes.
What can you do?
If you get a suspicious call from us, hang up immediately and then call us at 309-793-6200 or 800-722-0333. That way we can confirm the legitimacy of the call or know of the attempted attack.
Real Fraud We've seen
IHMVCU Fraud Department Scam
Fraudsters are calling members posing as our IHMVCU fraud department. They're asking members to verify a charge on their card. After discussing the charge, they are sending a code to the member's cell phone number to verify their identity. Fraudsters are also telling members not to answer phone calls from IHMVCU's fraud department. If this happens to you, hang up and give us a call at 309-793-6200 or send us a message through our secure chat at IHMVCU.org.
Text Alert Scam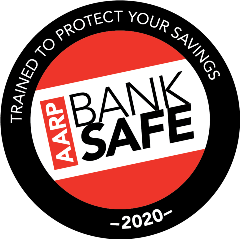 Criminals are texting members from 518-413-1331 saying, "IHMVCU Mobile Alert: Member name, your card ending in XXXX has been locked. Please call 1-800-956-9303." Do not respond to these texts. If this happens to you please call us at 309-793-6200. To learn more about legit IHMVCU fraud alerts, visit IHMVCU.org/Alerts.
Macy's Data Breach
Macy's recently announced an unauthorized third party gained access to a couple pages on their website. This may have given the criminals access to personal information (including credit card numbers) of Macy's customers. If you shopped on Macys.com – not at the Macy's store – between October 7-15, 2019, you may be at risk. When we were alerted about the Macy's compromise, we tightened our security settings for those impacted and have been closely monitoring all cards for fraudulent activity. That said, be proactive. Log into Online Branch or the mobile app and review your account for unauthorized charges. If you find any unauthorized charges, contact us at 309-793-6200 or 1-800-722-0333.
Craigslist
We recently had a member fall victim to a craigslist ad. After responding to an ad about a job, this member was asked to cash a check and buy some merchandise with the money. She started to get a funny feeling about the situation and decided to return the money via money orders. Little did she know, that check was fraudulent. Once that check came back fraudulent, she would have been responsible for the money since she too it out in the form of money orders. With a little help from the USPS, we were able to stop the money orders she took out from getting to the criminals.
Trojan Virus
According to SOS Daily News, a new Trojan virus named Metamorfo is now in the U.S. after making its way from Canada and South America. Metamorfo enters through phishing emails with infected attachments or from browsing through compromised websites. The emails appear to be from trusted sources like banks, normally telling users that important account data must be verified. In order to verify your data or solve a "problem with an account," the attachment needs to be opened. Once done, Metamorfo gets to work without giving any clues or symptoms to a victim that it's on their device. Once on the loose, Metamorfo deploys a number of info-stealing tool. Learn more here.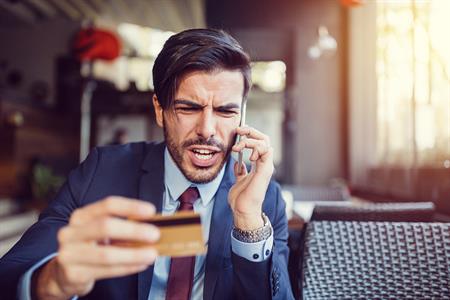 Fraud techniques
Criminals aren't stealing your wallet anymore. They've found an easier way. Now that your phone is always at arm's length, criminals are using it to their advantage. Take a look at how criminals are stealing your information so you can stay better protected.
Phishing: using fraudulent emails, web sites, pop-ups, criminals try to lure you into divulging personal information
Vishing: similar to phishing, criminals use voice recordings to scare you into providing personal information
Pharming: criminals go all out using voicemail, text messages, phone calls and emails to lure you into calling them and giving bank account information
Smishing: using text messages to get you to click on fake links that could download viruses to your phone
ATM Tips
Check for skimming devices. Wiggle the card reader and make sure it doesn't feel loose. There shouldn't be any give on a real ATM card reader or loose attachment stuck to the machine.
Cover your PIN. When you input your PIN, guard the keypad with your other hand, even if there's no one else around. Criminals have been known to install cameras to the front of ATMs to record users as they input their personal information.
Have someone inspect the ATM. If you're suspicious of a machine, have a bank/credit union staff inspect it before you use it.
Avoid outdoor or public ATMs. If no one is around, outdoor ATMs are an easy place for criminals to attach skimming devices and make a quick exit.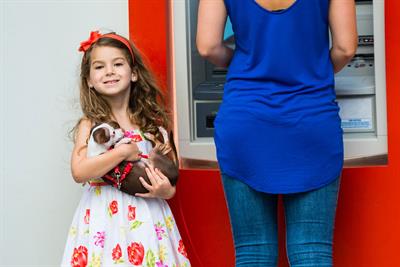 Quick reminders for IHMVCU members
IHMVCU is committed to helping you protect yourself from identity theft and fraud. We would like to remind members:
We will never call requesting account information including Online Branch username and password.
We will never send you an email or text message requesting verification of account information Online Branch username and password.
Your caller ID may show IHMVCU's real phone number, but criminals can easily disguise this to show any ID and phone number they desire.
If you receive a call you believe may be genuine, you should not ignore the possibility that there may be fraudulent activity on your account. Ask the caller for specific details, hang up and callus at 309-793-6200 or 800-722-0333 to verify.
We have your account information on file. If you contact us, we'll verify your ID with specific information.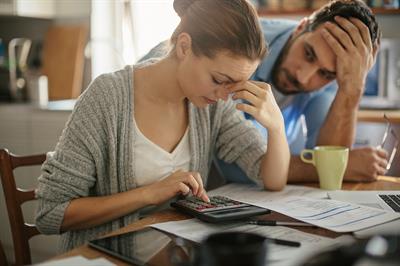 What to do if you fall victim to a scam?
Call IHMVCU at 309-793-6200 or 800-722-0333. We'll assist you in protecting your IHMVCU accounts.
If you use Online Branch, log in immediately and change your password.
Contact your local police department or law enforcement agency and inquire about filing a report.
If you've disclosed sensitive or personal information, we recommend you contact one of the three major credit bureaus and inquire about placing a fraud alert on your file. This'll prevent criminals from opening accounts and using your information. Below are the phone numbers for the fraud divisions at each bureau:
Experian: 888-397-3742
TransUnion: 800-680-7289
Equifax: 800-525-6285