4 Reasons to Continue Making Monthly Student Loan Payments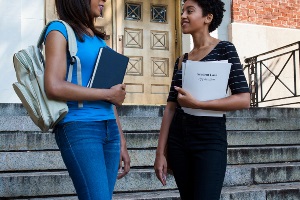 Borrowers: even though you have a temporary pardon* during the pandemic, continuing to make your student loan payments can have major financial benefits. If your budget allows, there are compelling reasons to continue making monthly payments on your federal student loans. Here are a few to consider:
*Update: As of 8/6/21 the pardon is extended to 1/31/22
Paying Off Your Student Loan Balance Faster
If you have the means to continue making monthly payments, you could make big moves toward paying down the principal balance of your student loans during this time. While the accrual of interest is paused on Federal student loan debt (through the end of September), your entire payment amount would be applied to the principal balance. You could think of it as making extra payments.

Reducing Overall Interest
The amount of interest that accrues on student loans is directly related to the principal balance of that loan. By paying your balance down faster (see above), you're also reducing the amount of interest that will accrue in the future. For example, say you have a loan with 5% interest and the pre-pandemic balance was $15,000. You were paying approximately $63.00 a month in interest. If you paid the principal balance down to $10,000 - it would be approximately $42.00 a month, when you start accruing interest again. While that savings may not seem like a lot, it's an extra $21 applied to the balance every month! And as the balance is continually reduced, so is your interest.
Improving Your Credit Rating
35% of your credit score is determined by payment history. If you can't make your student loan payments right now, you're not being penalized. But it's also not helping to improve your credit score. Payments made regularly, and on time, show other lenders that you're not a risky borrower. Many people start their credit profile with student loan debt and by successfully paying on those debts, they can take advantage of better rates for other types of loans down the road (like auto loans or mortgage).

Practicing Wise Budget Management
While it may be tempting to stop making your student loan payments, continuing to make them will keep you on track with your payoff dates. It'll also help keep you in the routine of making that monthly payment, so it won't feel like a strain when the COVID relief ends. Don't get used to spending that money elsewhere and then feel that your budget is too tight to resume those payments. Check out this Money Smarts Blog about the benefits of using a budget and how to get started.
So many people need the student loan relief right now. And you know what… it's ok to use your student loan payment money to cover rent, car payments or groceries. Everyone is doing the best they can. Pausing these payments will not hurt your financial health, but if you have the ability to keep making payments, the long-term benefits are well worth it.