How to save for college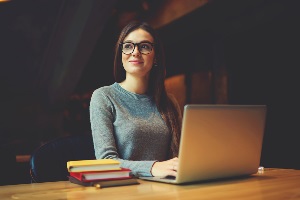 Experts estimate that the average college tuition cost for the 2014-2015 school year was $31,321 at private colleges, $9,139 for students attending a public college in their home state, and $22,958 for out-of-state residents at public universities. That's a big price tag, and it's likely to go up every year. Creating a plan to pay for college ahead of time will save you time, money and a lot of stress. Check out these tips to make the most of your savings plan.
Don't sacrifice your retirement
If you plan on footing the bill for your child's college education, don't do it at the expense of your own retirement. There are more sources of college funding available for your kids than you'll have for your nest egg.
If you start early enough, however, the tax benefits and flexibility of a Roth IRA can help you hit both goals. Your money will grow tax free, and you can avoid a penalty fee if you use the money for educational expenses. The maximum annual contribution limit is $5,500 if you're under 55. If you and your spouse contribute the max over 18 years, you'll have $198,000 in contributions alone. Assuming an 8% annual return, you'll have over $400,000—enough to fund a college education and still have a plan for retirement.
Sound like the right plan for you? IH Mississippi Valley Credit Union can help! Click here to learn about the benefits of an IRA, or visit us at any branch.
Explore investment opportunities*
The cost of college tuition goes up every year. So in addition to starting to save early, it's a good idea to look for the highest rate of return. According to CNN, an investment portfolio tilted toward stocks could be a great way to build savings long-term. You can adjust your investments and shelter your returns as your child gets closer to college age by switching more money into bonds and other low-risk investments.
If you're not one to watch the stock markets, investing in mutual funds will put a professional in charge of your savings.
Read CNN Money's "Best investments for college savings" to learn more about educational investments.
Want to know more about your investment options? Our financial advisors at IH Mississippi Valley Credit Union Investment Services will help guide your management decisions. For more information, visit ihmvcu.org/invest.
Start saving now
A modest savings is better than no savings at all. Putting away just $100 a month for 18 years will yield more than $20,000, and that's without calculating the added interest. It may not seem like much, but that's enough to pay for two years of in-state tuition.
If you want more of a return than a simple savings account can offer, education savings accounts (ESA) offer tax-free earnings. The two most popular options are the Coverdell Savings ESA and the 529 College Savings plan.
Coverdell accounts are similar to IRAs, with the exception that the funds must be used for qualifying educational expenses. The funds can be used for education at any level (elementary through college), but contributions can only be made to the account until the beneficiary turns 18. Like a Roth IRA, Coverdell accounts have income and contribution requirements.
529 College Savings Funds can be opened for anyone regardless of annual income or age, and there's no contribution limit. The funds in a 529 can only be used for college expenses. This account functions similar to a mutual fund—contributions are invested into many companies and its gains/losses fluctuate with market conditions. 529 College Savings Funds are best when you have plenty of time to save.
Other options
If you're unable to save the entire cost of four years of college, federal, state and private grants and loans can bridge the gap between your savings and the cost of school. We recommend using the "free" money, like scholarships and grants, and "cheap" low-to-no interest Federal Direct loans before looking for other sources.
If you still have a gap after using your savings, grants and federal loans, consider a student loan from IHMVCU. We offer smart, responsible student loans that won't leave you in a mountain of debt. For more information, visit ihmvcu.org/studentloans.
Saving for college is a big deal. Though it's best to start early, it's certainly never too late. Visit ihmvcu.org/calculator to see how you'll need to save to reach your goals.
Not sure what's best for you? Visit any branch today and speak with a member of our financial services team to help you weigh your options.
*Our advisors are securities licensed in IA, IL, and WI. Securities offered through Broker Dealer Financial Services Corp., Member FINRA & SIPC. Securities are not are not federally-insured; are not obligations of the credit union; are not guaranteed by the credit union; involve investment risk, the value of the investment may fluctuate, the return on the investment is not guaranteed and loss of principal is possible; may be offered by a dual employee who may accept deposits on behalf of the credit union and may sell non-deposit investment products on behalf of a third-party securities broker-dealer.