Joining is easy.
IHMVCU Membership is open to any person living or working in our 49-county service area and their families. There aren't any rules about where you work, who you know or what organizations you're affiliated with. We're a community credit union, and that means being a part of our community is all it takes to join us on the path to financial success! There's not even a special handshake (but we can make one up, if you want).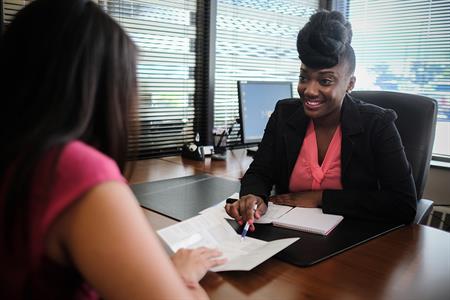 Our Service Area
In Illinois: Bureau, Carroll, DeKalb, DeWitt, DuPage, Fulton, Hancock, Henderson, Henry, Jo Davies, Kane, Knox, LaSalle, Lee, Marshall, McDonough, McHenry, McLean, Mercer, Ogle, Peoria, Putnam, Rock Island, Schuyler, Stark, Tazewell, Warren, Whiteside or Woodford County.
In Iowa: Benton, Cedar, Clinton, Delaware, Des Moines, Dubuque, Henry, Iowa, Jackson, Jasper, Johnson, Jones, Lee, Linn, Louisa, Muscatine, Polk, Poweshiek, Scott or Washington County.
Open your account today
So what do you get when you join IHMVCU, besides unrivaled customer service, competitive rates and team members who treat you like family? Our members also get some of the best money-saving deals on either side of the Mississippi!

IHMVCU helps members affected by government shutdown
Jan 4, 2019, 16:47 PM by Amy Orr
QUAD CITIES, USA (1/4/19) – IHMVCU is providing special assistance to members employed by the Federal Government who will not be paid due to the government shutdown.

IHMVCU will offer members a 12-month, 1.99% APR government payroll assist loan up to $5,000. To qualify, members will need to have had their government payroll directly deposited into an IHMVCU account or provide a current paystub and proof of their furlough from their government agency.

If members do not need payroll assist but have an IHMVCU loan, they can defer one monthly payment of any IHMVCU consumer loan (mortgages excluded) at no charge.

For members who would like to discuss their options, please call us at 309-793-6200. We're available 7 a.m. – 7 p.m. Monday through Friday, and Saturday from 9 a.m. – 1 p.m.